Brian Michael Wood
BFA '20 Metal Design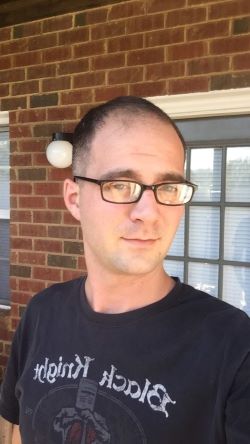 Born in Lewiston Maine, Brian developed a creative imagination and a drive to learn new processes during childhood. His grandmother is a painter and many family members casually practice the arts, and they encouraged his interests as they developed through school. Brian would later take his passion for art to college, but only for a short time before he eventually joined the Marine Corps. Brian's obvious return to fine art did not come until almost 10 years later after his service and an introduction to fatherhood rekindled his desire to create.
After graduation, Brian plans to pursue a career as bench jeweler to perfect his craftsmanship while problem solving his dream to combine his technology skills with his metalwork. Brian also hopes to teach and share his knowledge to encourage others interested in the arts. Teaching and giving back to the community would be a poetic completion to Brian's long art journey.
Art statement
After taking one metal design course at PITTCC Brian was drawn to the depth of detail and rigidity of form that metal allowed for in a piece. As an Artist Brian explores and draws inspiration from elements of the natural world around him to incorporate into his designs. Taking inspiration from organic protective structures, Brian's current work involves the abstraction of these objects and the combining multiple layers and techniques to create aesthetically pleasing forms.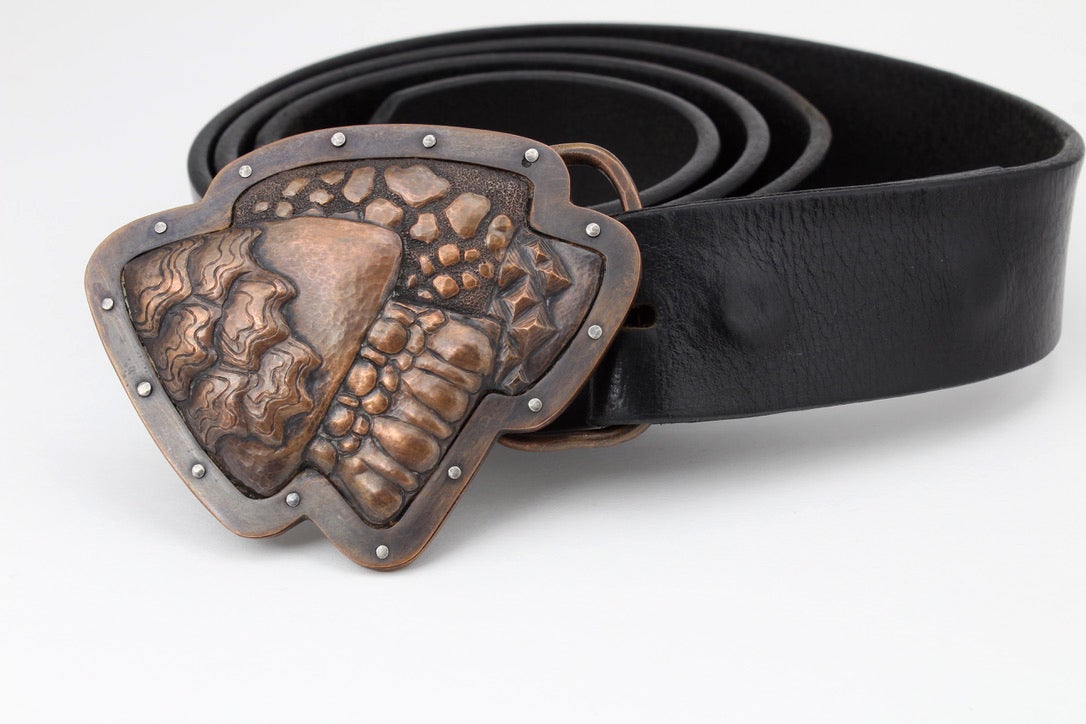 Scale Study/Belt Buckle, 2019
Chased copper with silver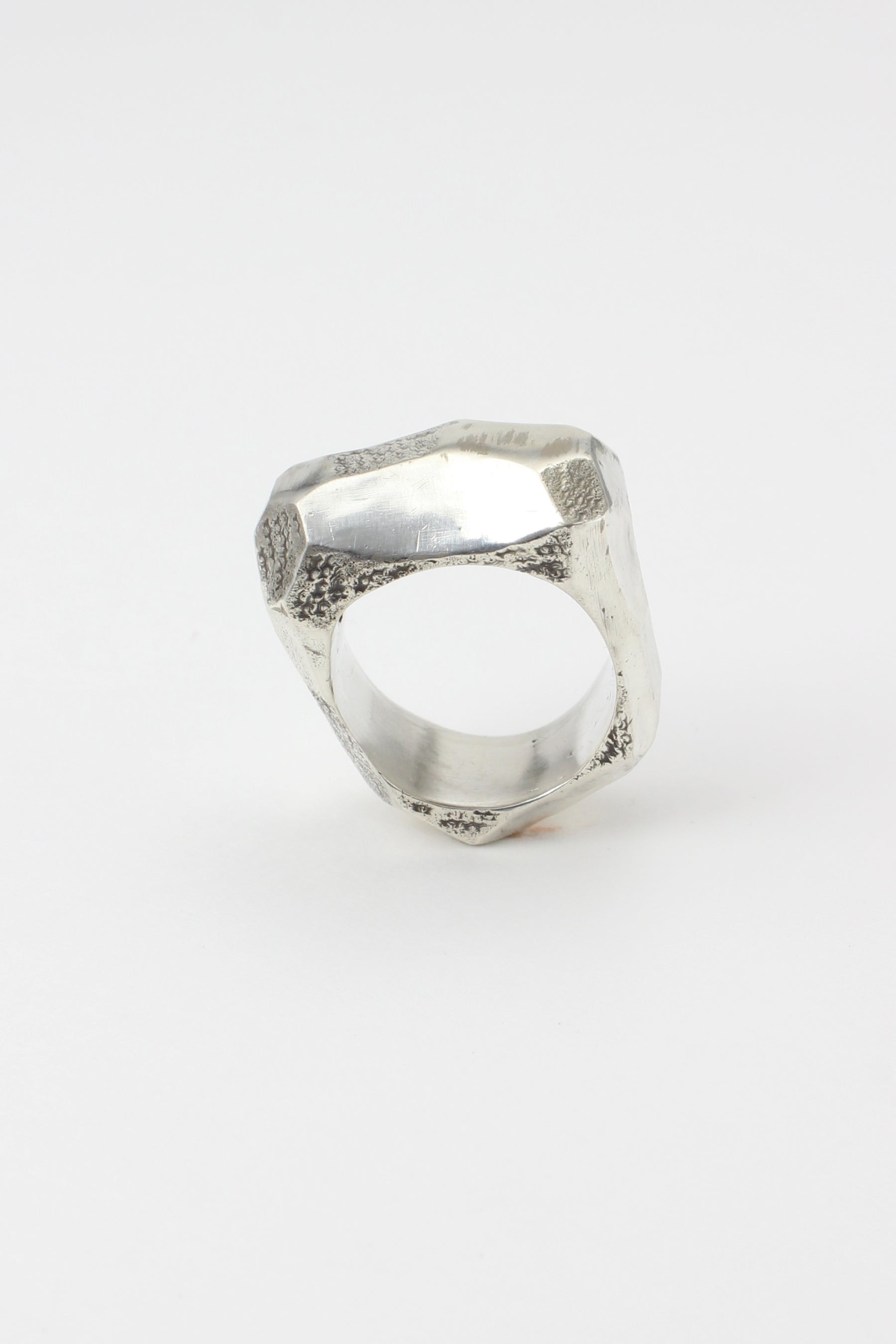 Big Rock, 2018
Cast sterling silver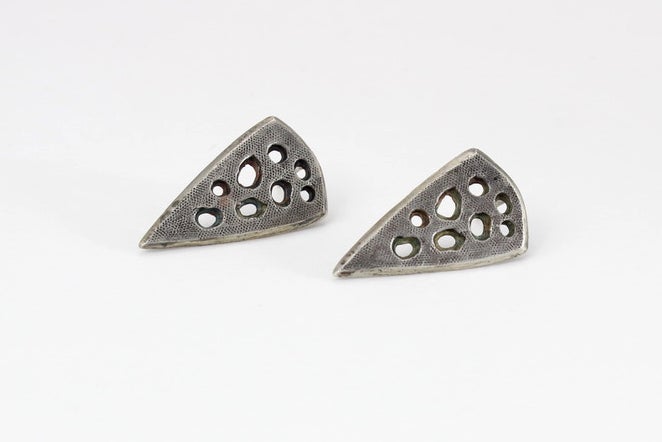 Abstract Earing Series, 2018
Cast sterling silver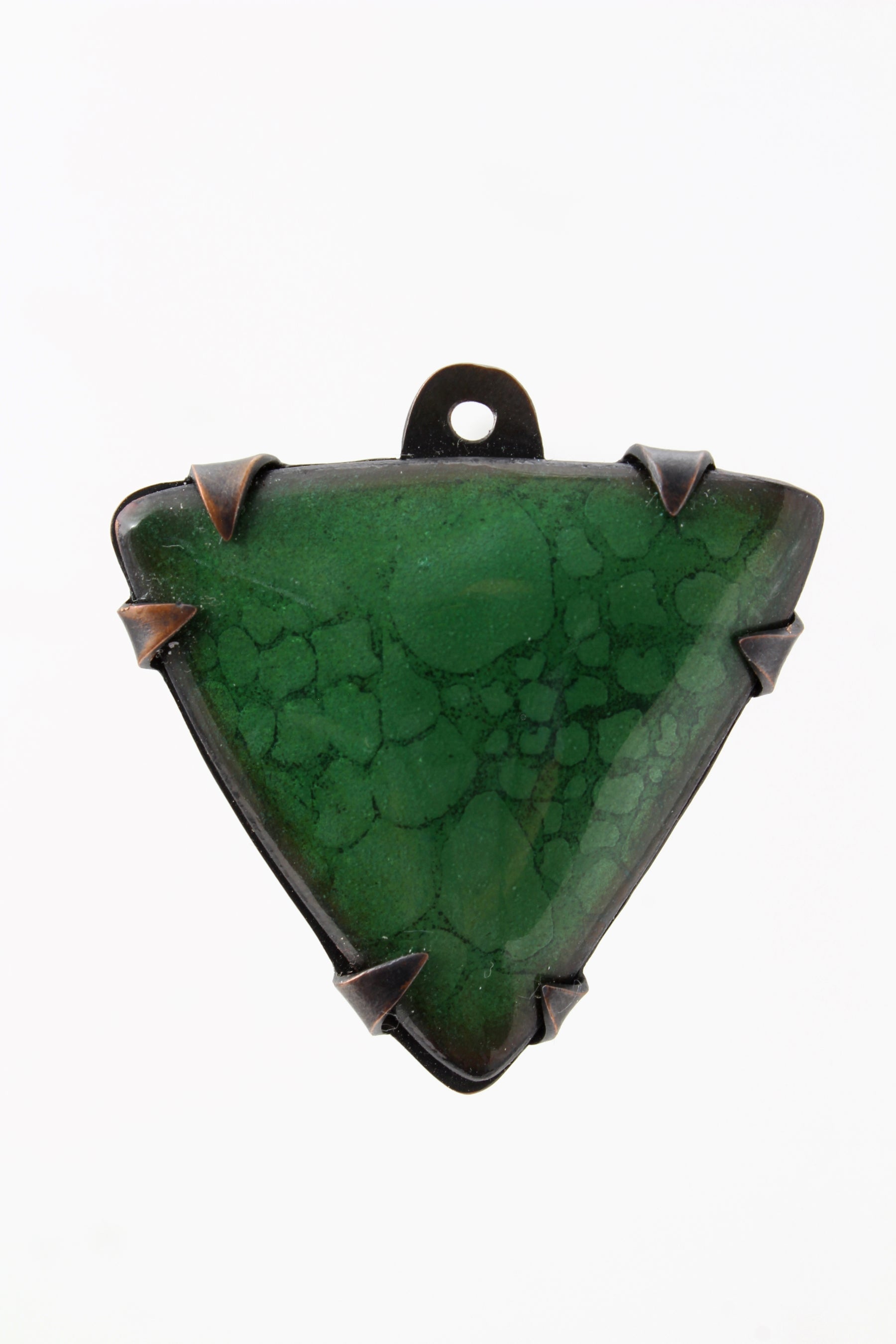 Green Scale, 2018
Basse-taille Enameled Copper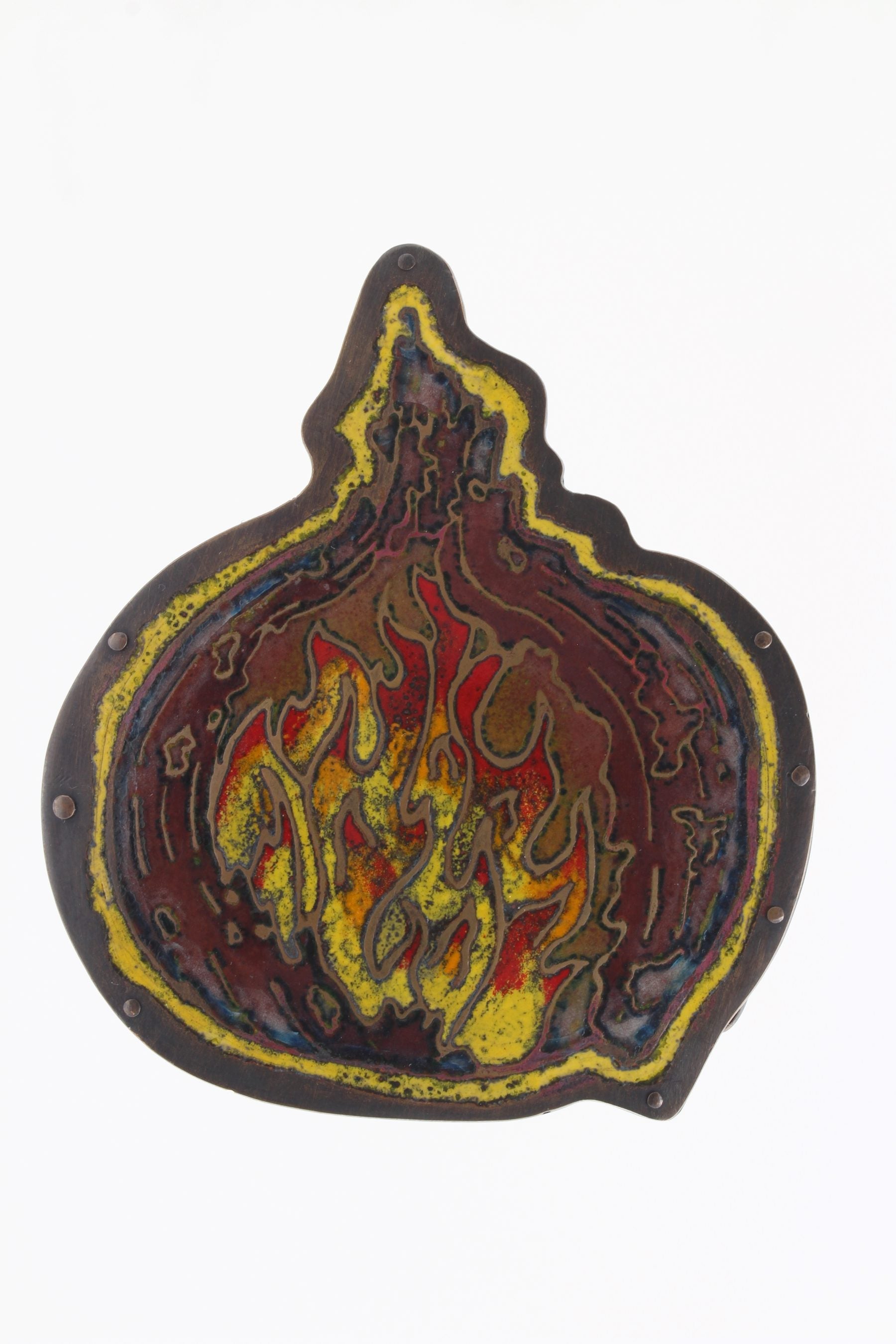 Burning from Within, 2018
Champleve Enameled Copper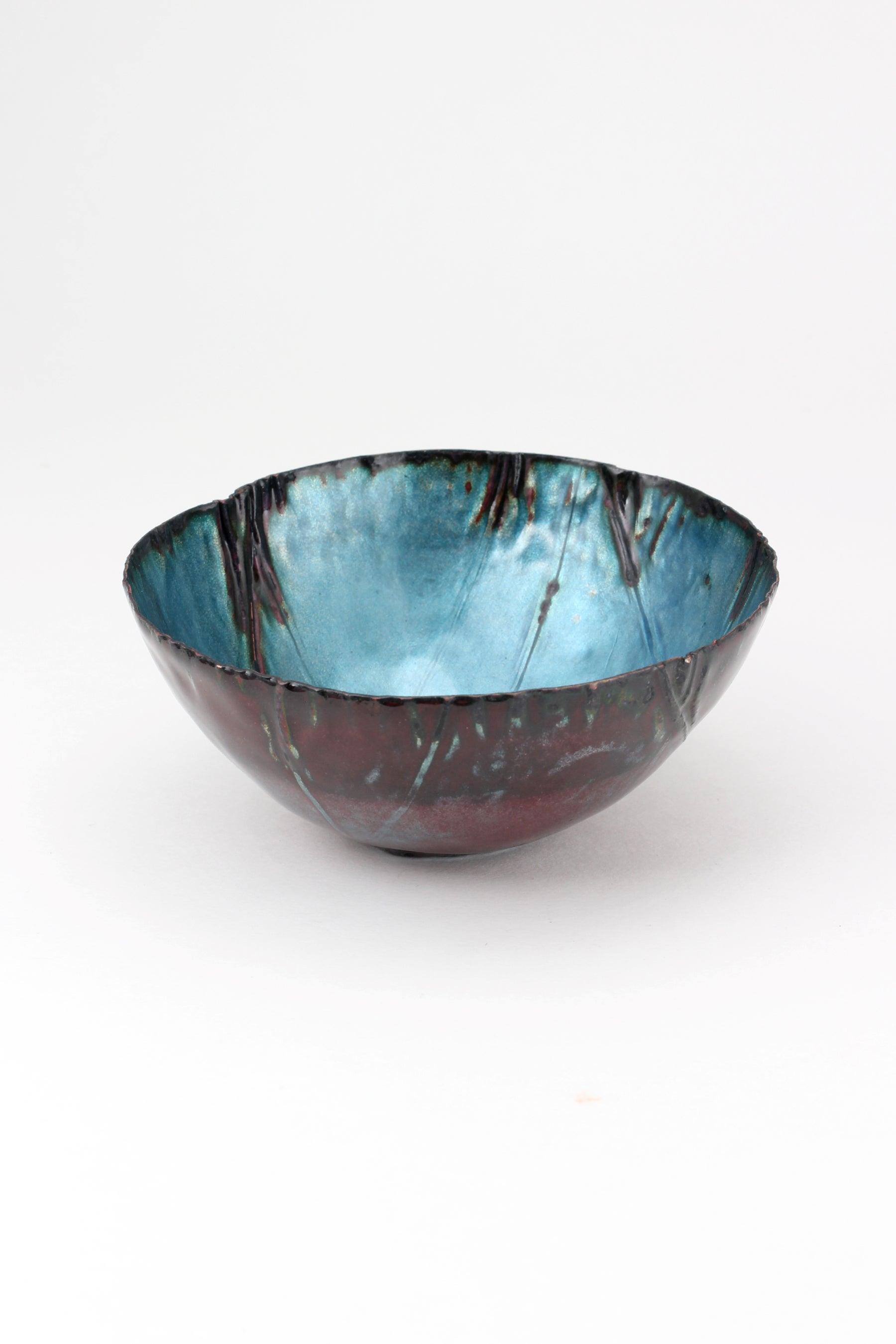 Color Bowl, 2019
Fold Formed, Raised Copper Vessel with Enamel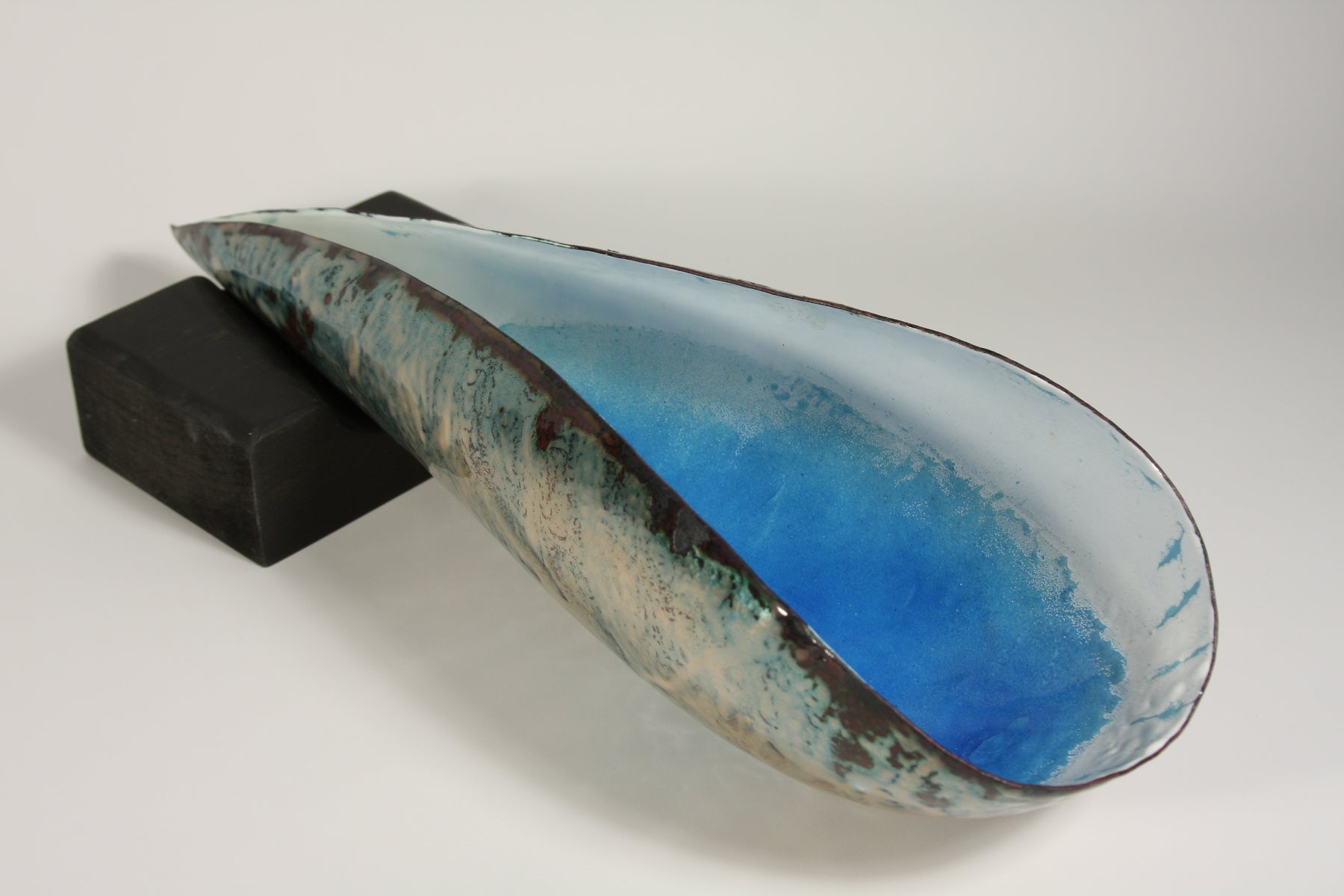 Serving Vessel, 2018
Raise Copper with Enamel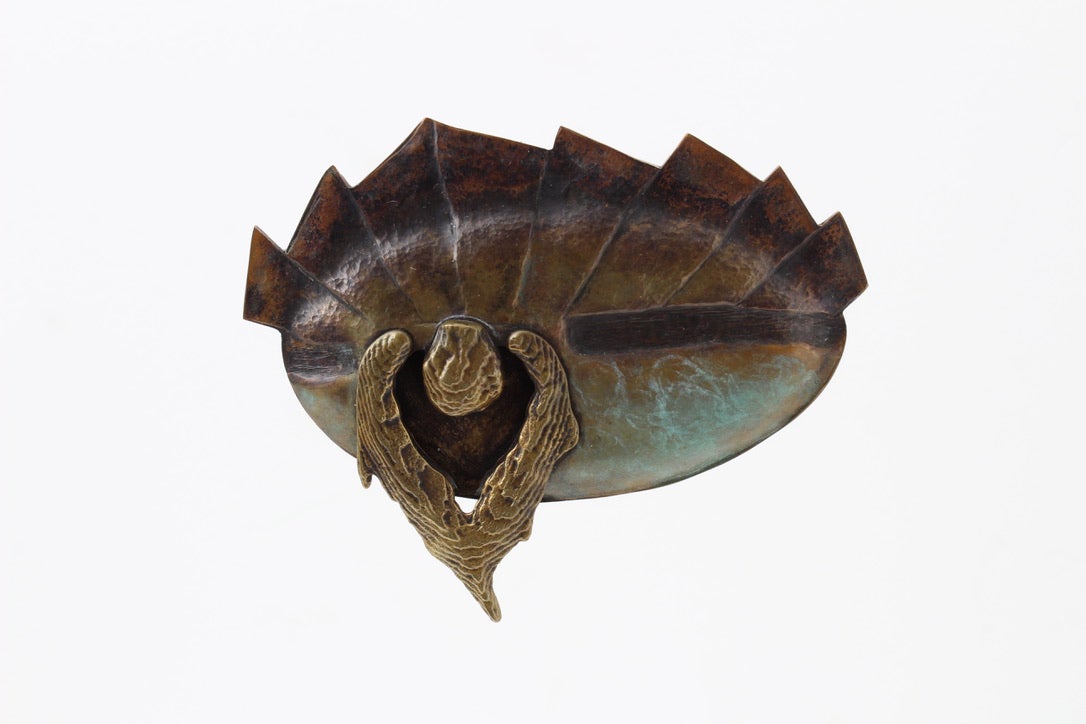 Bright Eyed, 2018
Casting, Chasing, Copper Bronze and Brass Brooch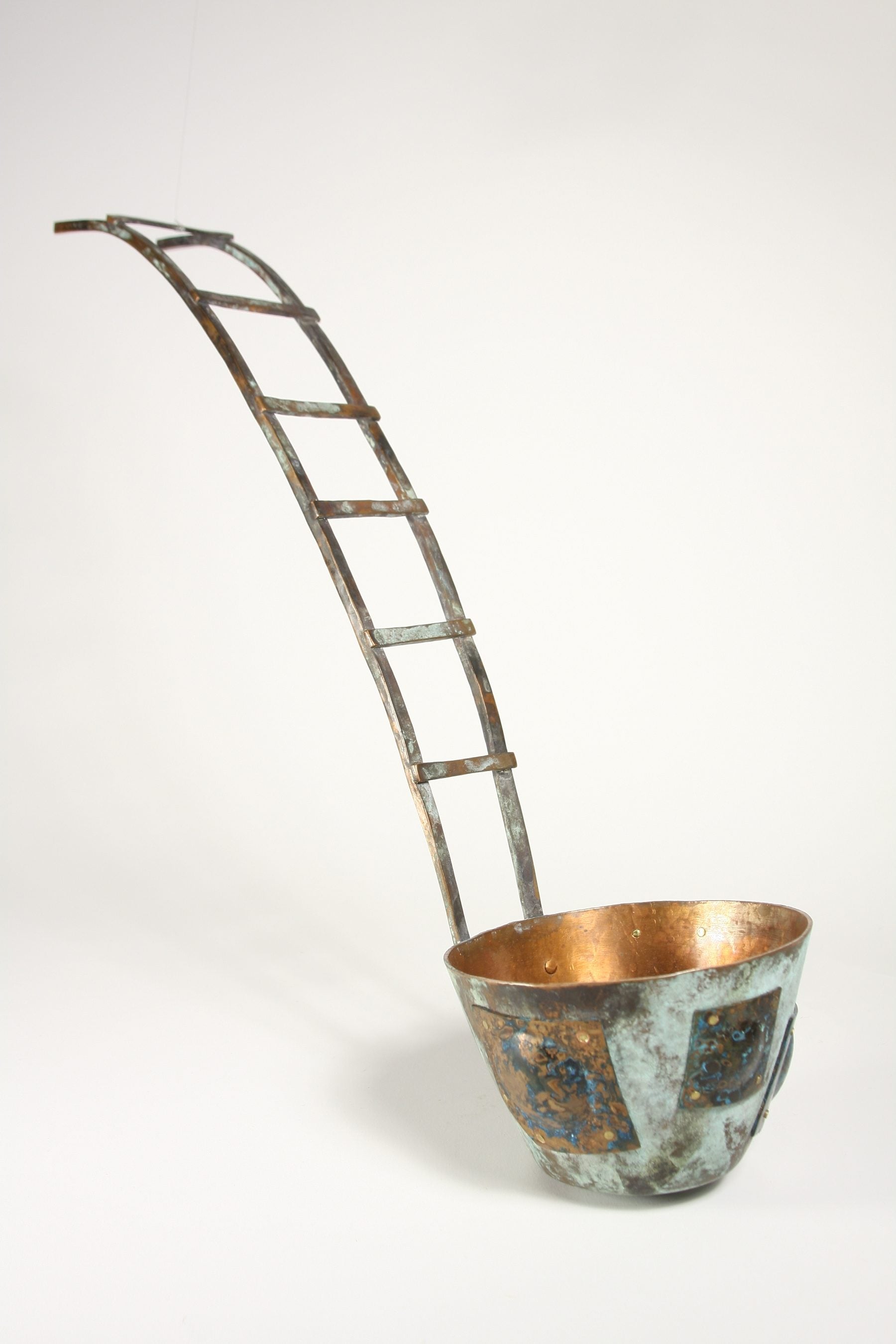 Ladder Ladle, 2018
Forged handle, Raised Vessel, Die Press attachment pieces, Copper, Brass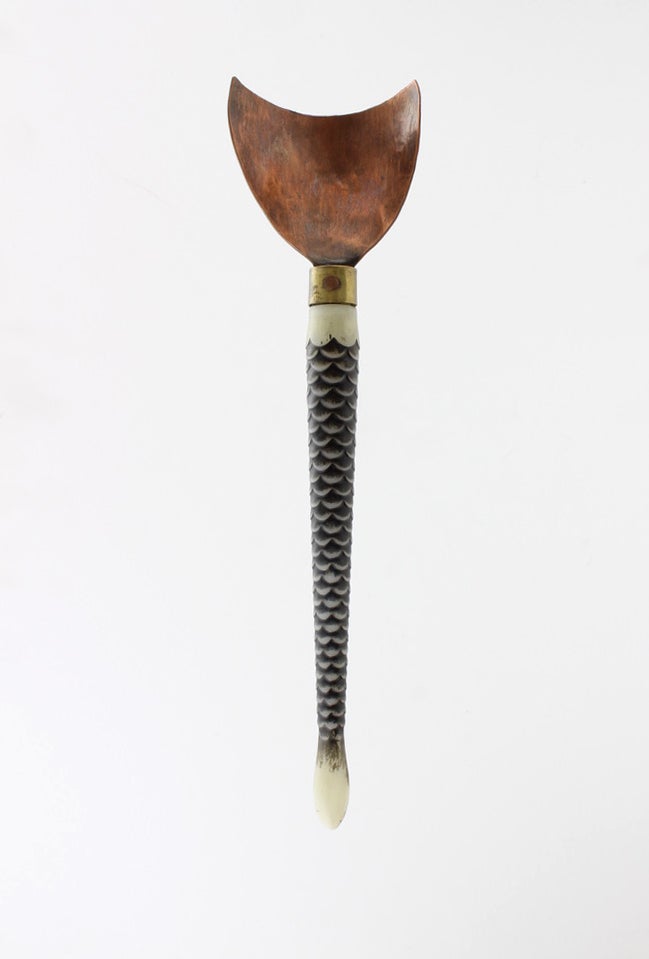 Scale spoon, 2018
Formed Copper with Brass and Acrylic Handle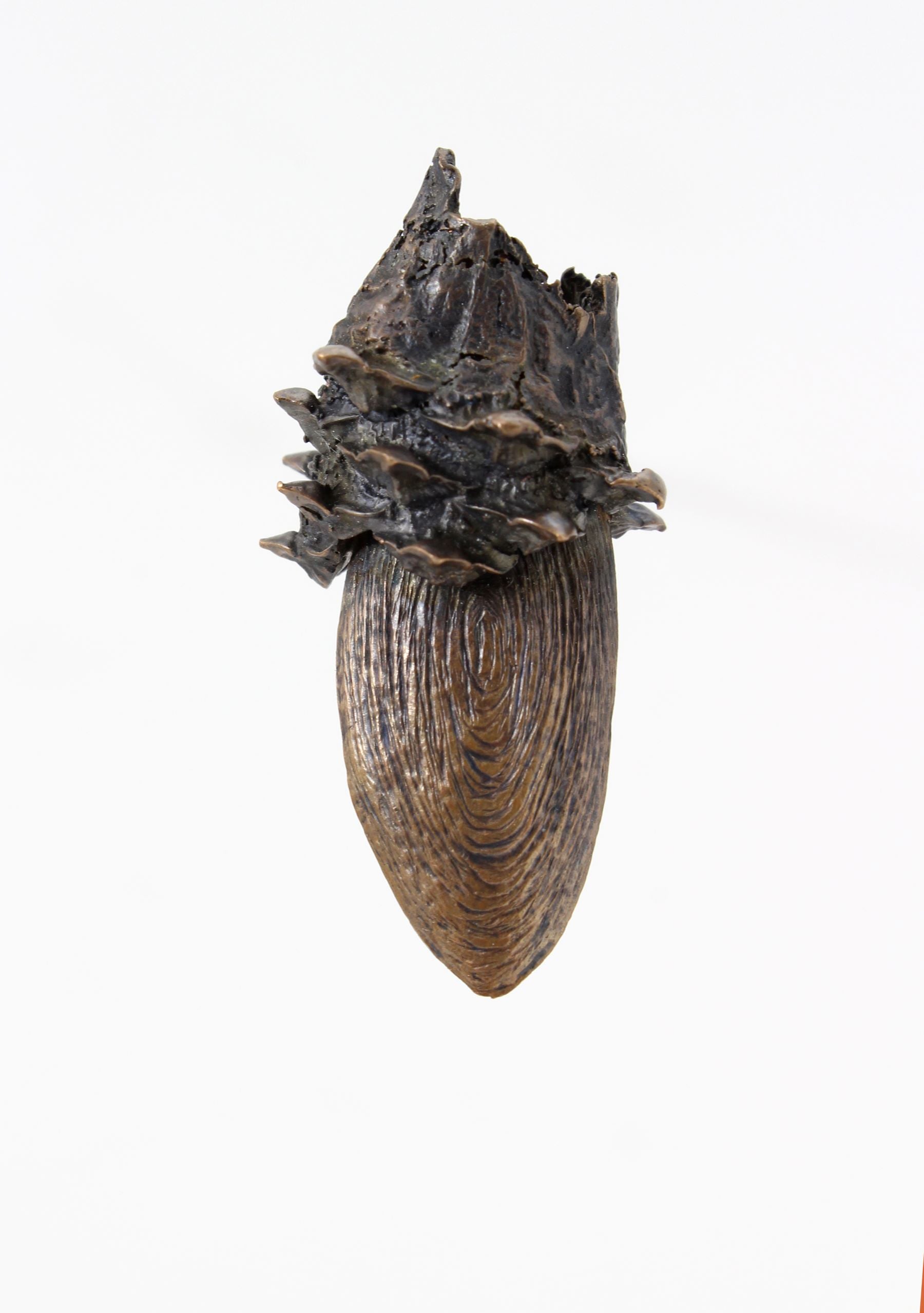 Seed shell, 2018
Cast, Chassed Bronze and Copper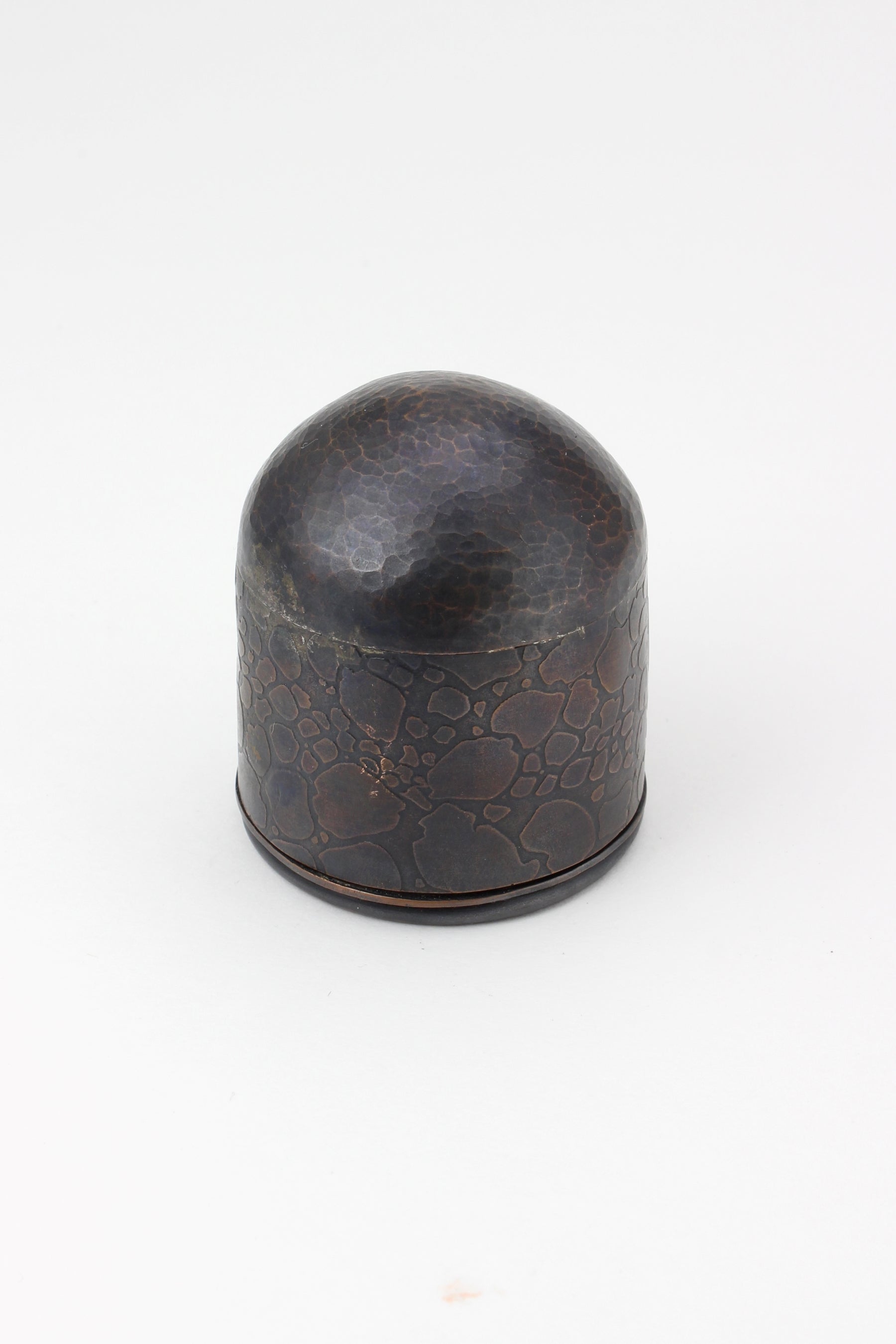 Scaled Container, 2017
Forming and Fabrication Copper Box
---