Gabe Duggan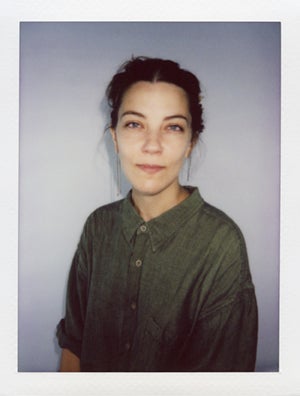 Assistant Professor
textile design
MAD, North Carolina State University
---
Building from an education in Fine Arts and Fashion (SUNY Buffalo, FIT), and Fibers and Surface Design (NCSU, Master of Art and Design), Duggan's work has been supported by the NC Arts Council (RAPG), Art on the Atlanta Beltline (GA), Artspace PopUp (NC), and exhibitions at the Southeastern Center for Contemporary Art, Flanders, and Lump (NC), and Garis & Hahn (New York, NY by AH Arts). Duggan has been a Fellow at Salem Art Works (NY), and an Artist in Residence at the Musk Ox Farm (AK), IndieGrits (SC), Governors Island Art Fair (NY), Artspace (NC), a Knight Foundation Emerging Artist at Ponyride (MI), Art + Science In The Field (NC), and recently an R.R. Dunn Artist in Residence at Adrian Smith's laboratory in the North Carolina Museum of Natural Sciences. Duggan has taught at Georgia State University, North Carolina State University, and the University of North Texas.
I construct installations and objects that combine techniques of traditional fiber work with disparate materials to expose physical and social tensions. I embrace and push expectations of traditional fiber work to question inequalities within contemporary performances of gender and exhibitions of power, most exemplified by rape culture and exploitations of labor.
Installations are constructed precariously in three-dimensional space, by applying fiber work principles of tension and repetition to post-consumer, post-industrial, and traditional fine art and craft materials. In some of these structures, fiber, glass, and roofing tar balance in a mutual tension, and metal constructions, bound by fibers, are held in tension by magnets which never connect. By building elaborate, inherently vulnerable systems of balance and tension, impermanence is made prominent, a historically gendered and classed value in works of fine art.
Through foregrounds, backgrounds, materials and shadows, that shape-shift depending on perspective, initial perceptions are undermined, aesthetic and material hierarchies become disoriented. Ambiguity plays an important role in my work, signifying slippage of power from one subject to another. Through suggestive text, tenuous balancing, or the buildup of physical tension, I present power as elusive rather than fixed; socially-constructed and upheld. When performing with sound or image, I step into these roles directly, inhabiting spaces of both lost and self-possessed power.