Sally Wheeler
BFA '21 Textiles
Artist Statement:
I explore a myriad of combinations in eclectic and sometimes humorous ways in my projects.  I find a benefit of working with textiles and thread in that certain aspects are portable, and I can work outside of a formal studio.  It is a treat to experience new places while also being able to work.
I use mostly discarded or old materials in my creations.  Some items I have collected for years, knowing that I will eventually envision something for the materials.  Some I inherited when death took people away but left their possessions behind.  A frumpy-old pillow, once proudly displayed, can now wear a new uncomfortable coat of aluminum can tabs.  A baby's crib mobile is transformed to comfort a grandparent who worries and waits for a dreamt-of vaccination.
There is no lack, or shortage, of goods or emotions when it comes to making an expressive piece.  The notion of tasteful restraint remains a form of restraint.  Expression is freedom.

You Will Be Forgotten , 2021
59" x 19" Black and Gold Lace, Cream Lace, Plastic Shower Curtain, Embroidery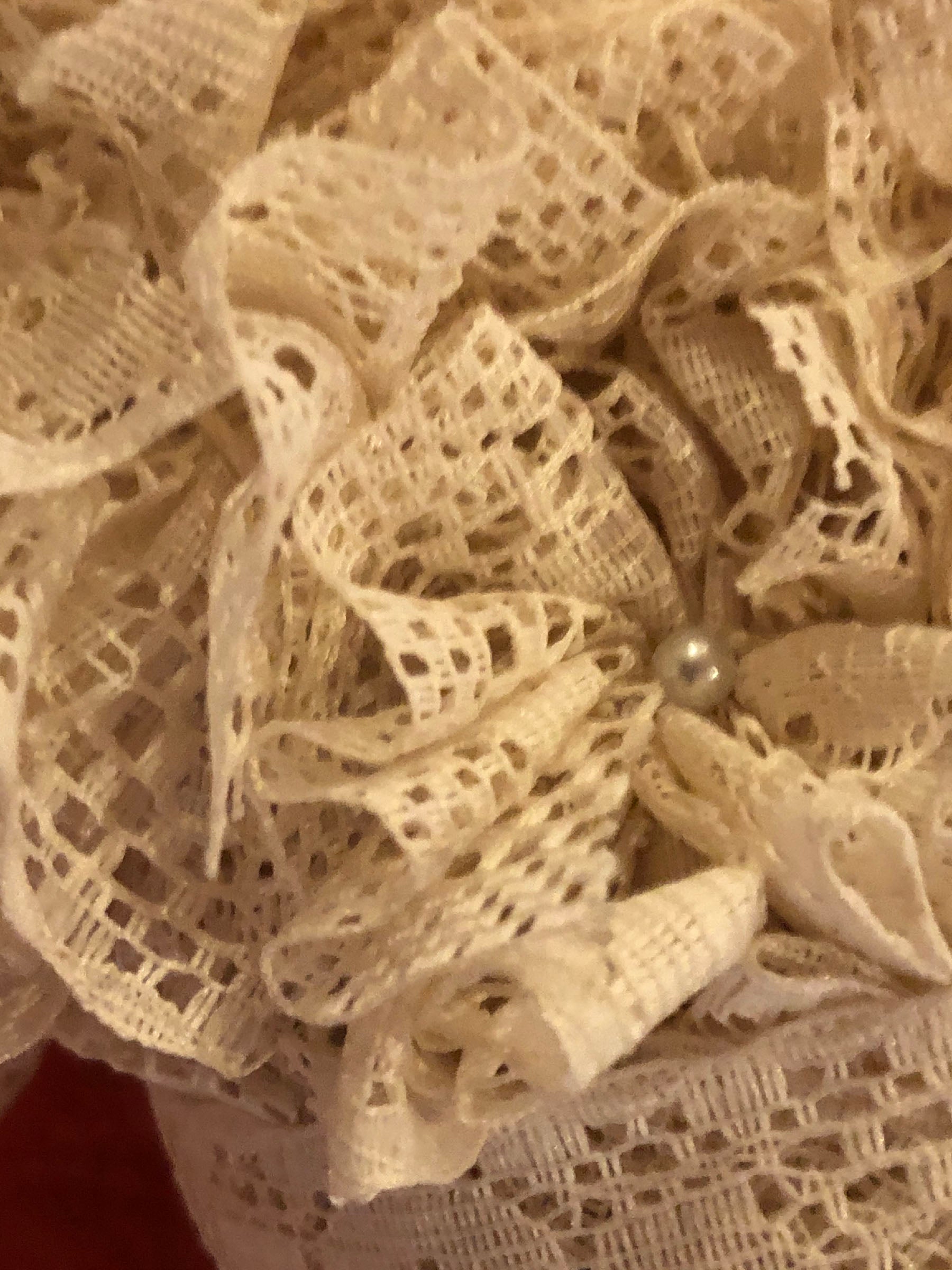 You Will Be Forgotten (Detail), 2021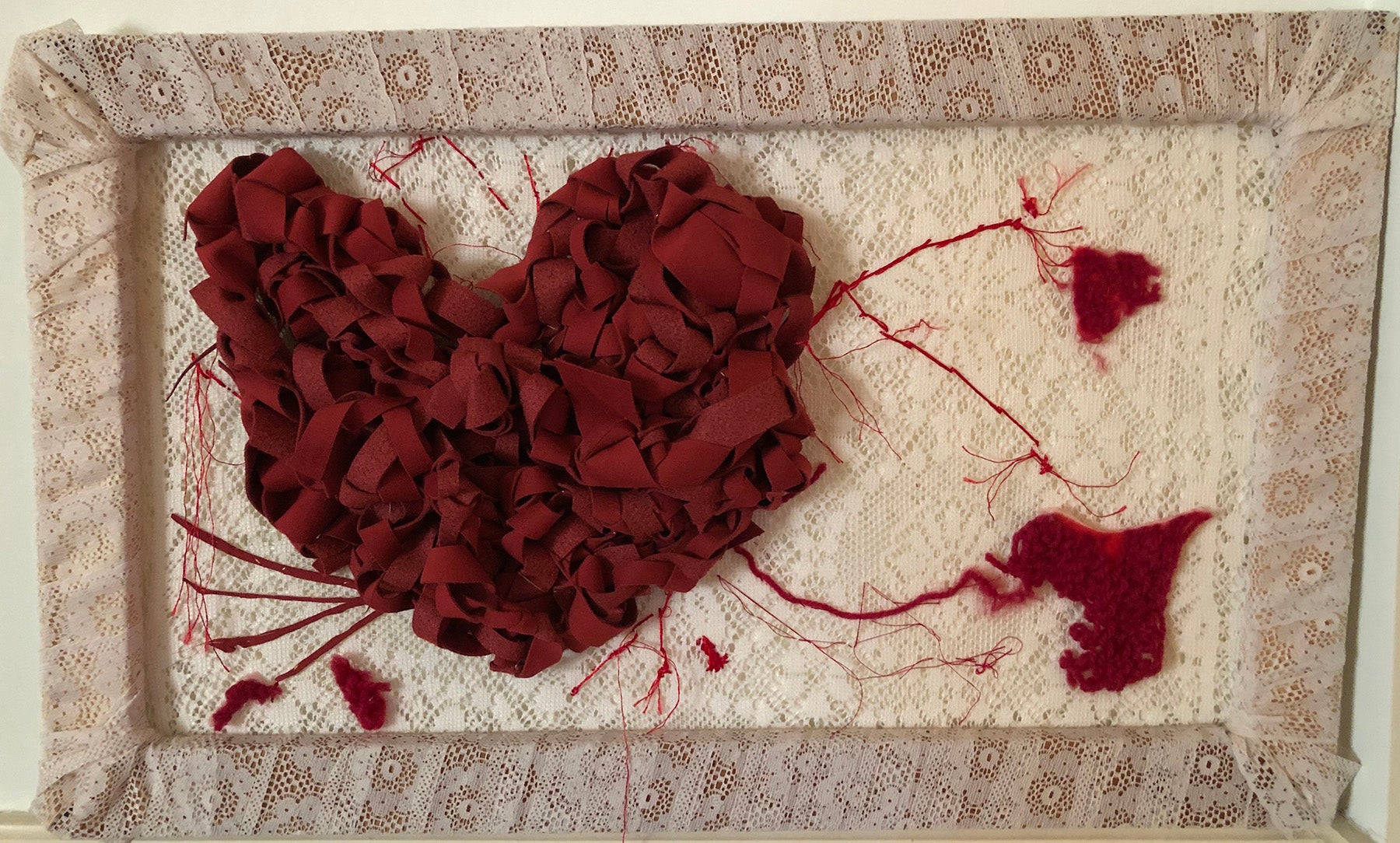 Begin Again, 2020
23" x 14" Recycled lace curtain, suede crochet, felted wool, embroidery thread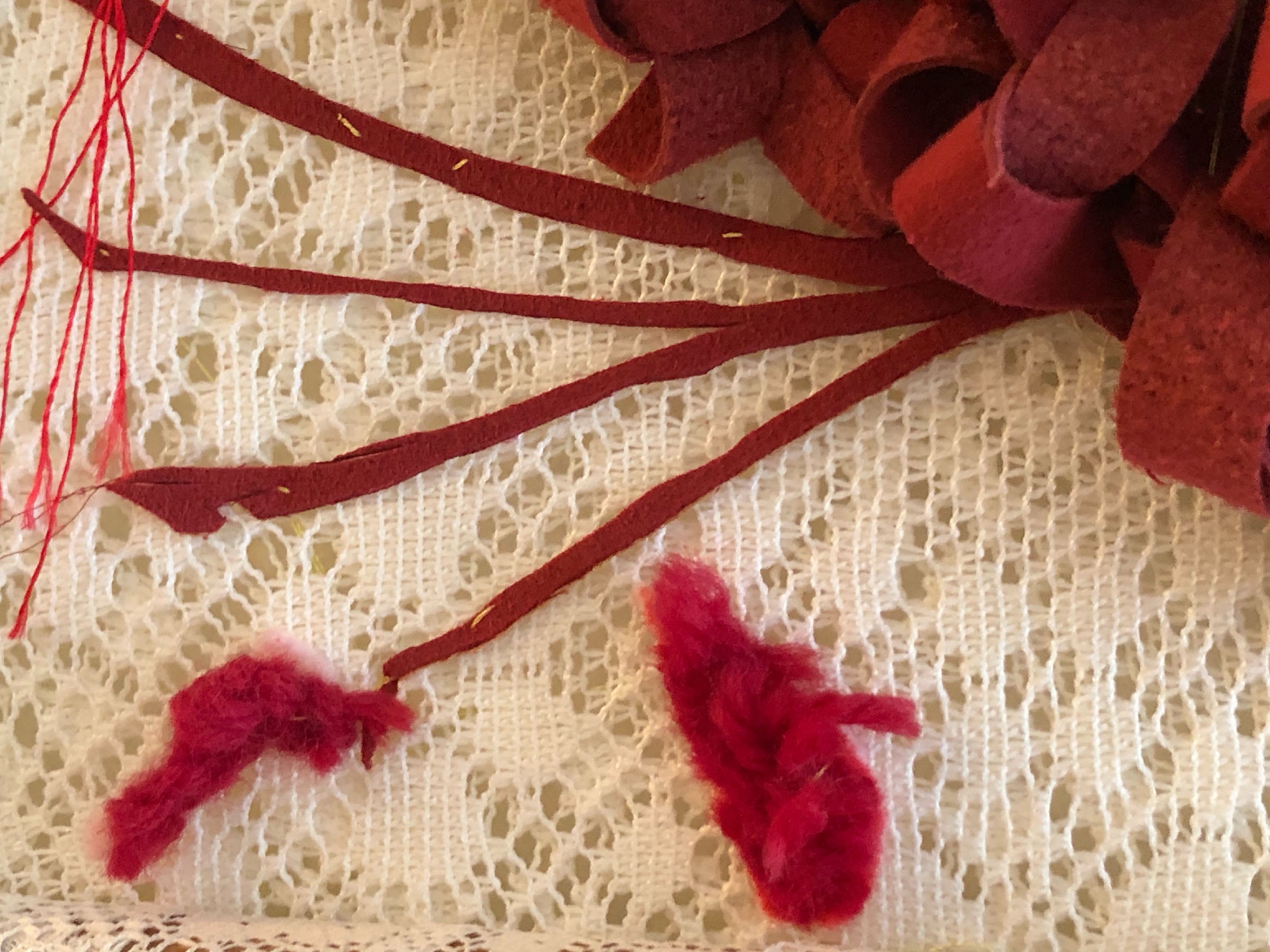 Begin Again (Detail), 2020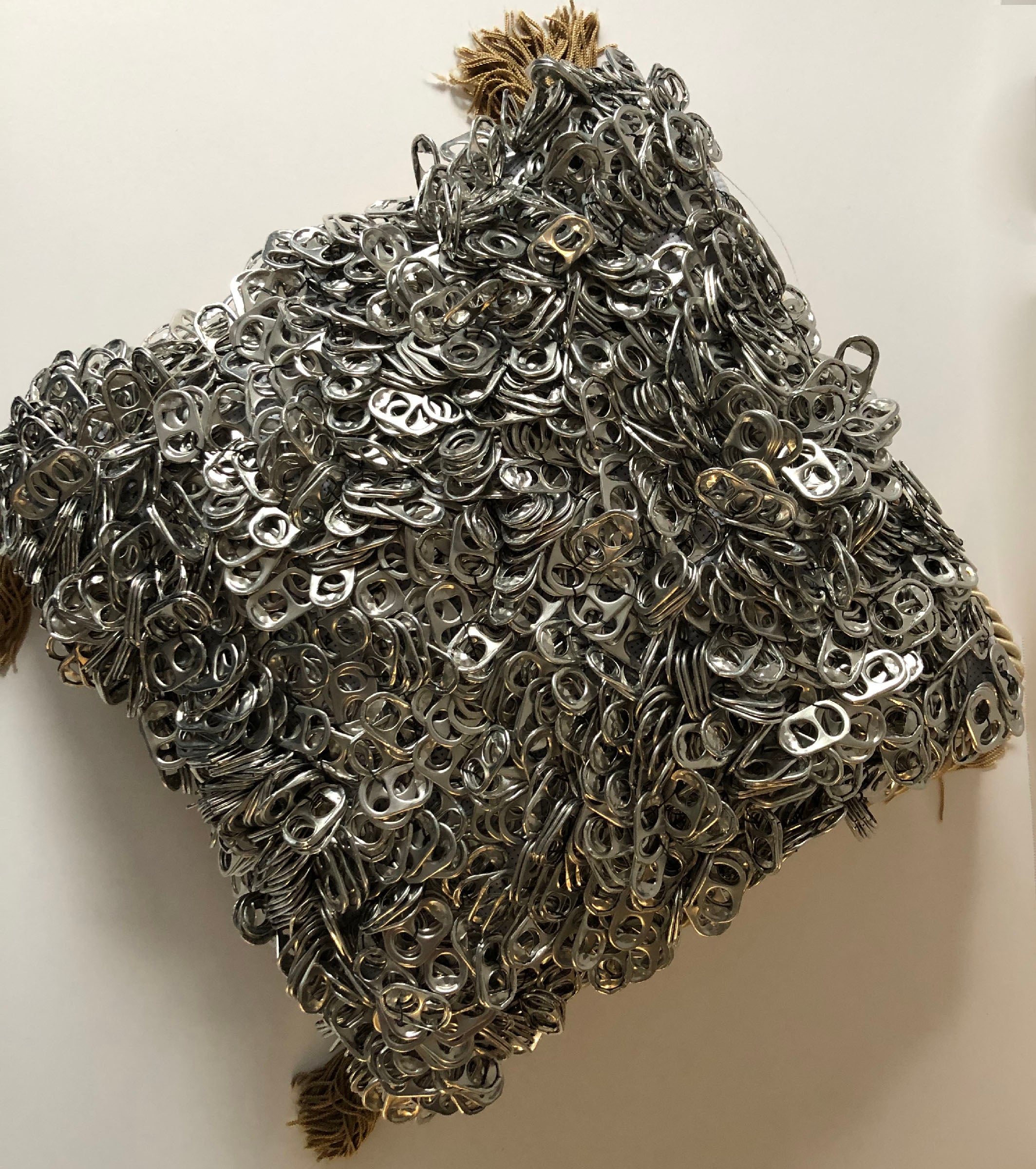 Make Yourself Comfortable #1, 2021
14" x 14" Pillows Embellished with Aluminum Tabs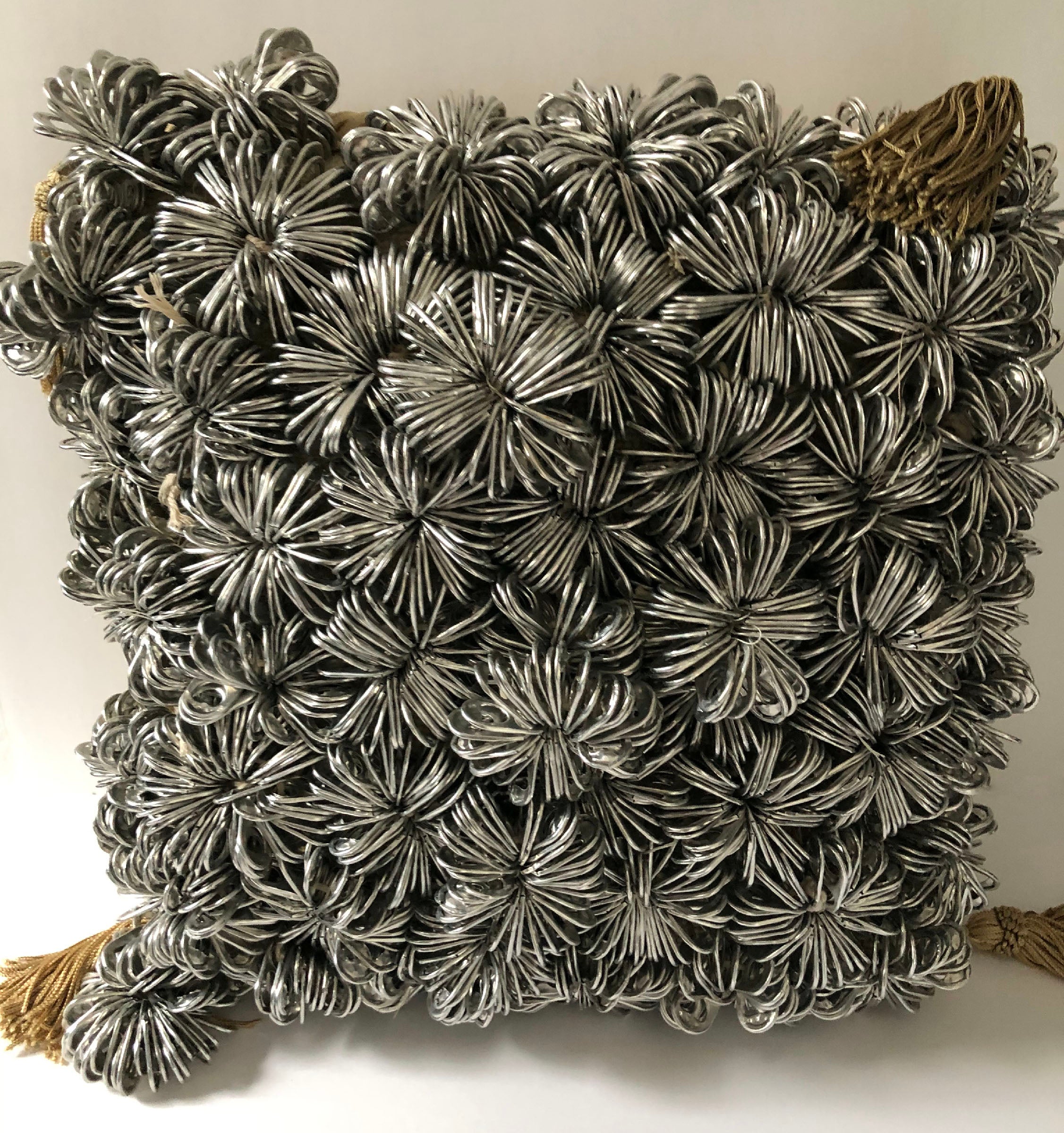 Make Yourself Comfortable #2, 2021
14" x 14" Pillows Embellished with Aluminum Tabs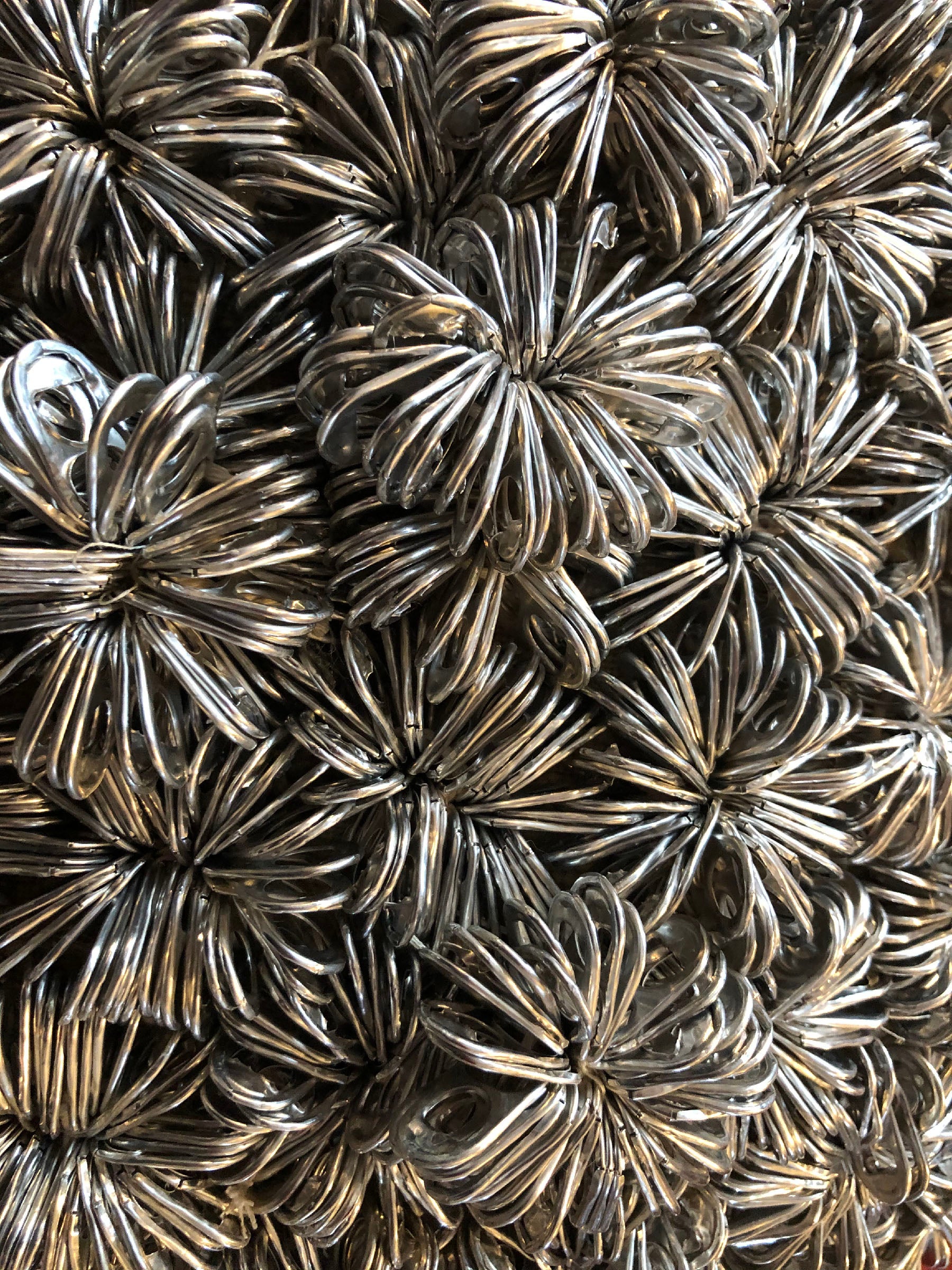 Make Yourself Comfortable #2 (Detail), 2021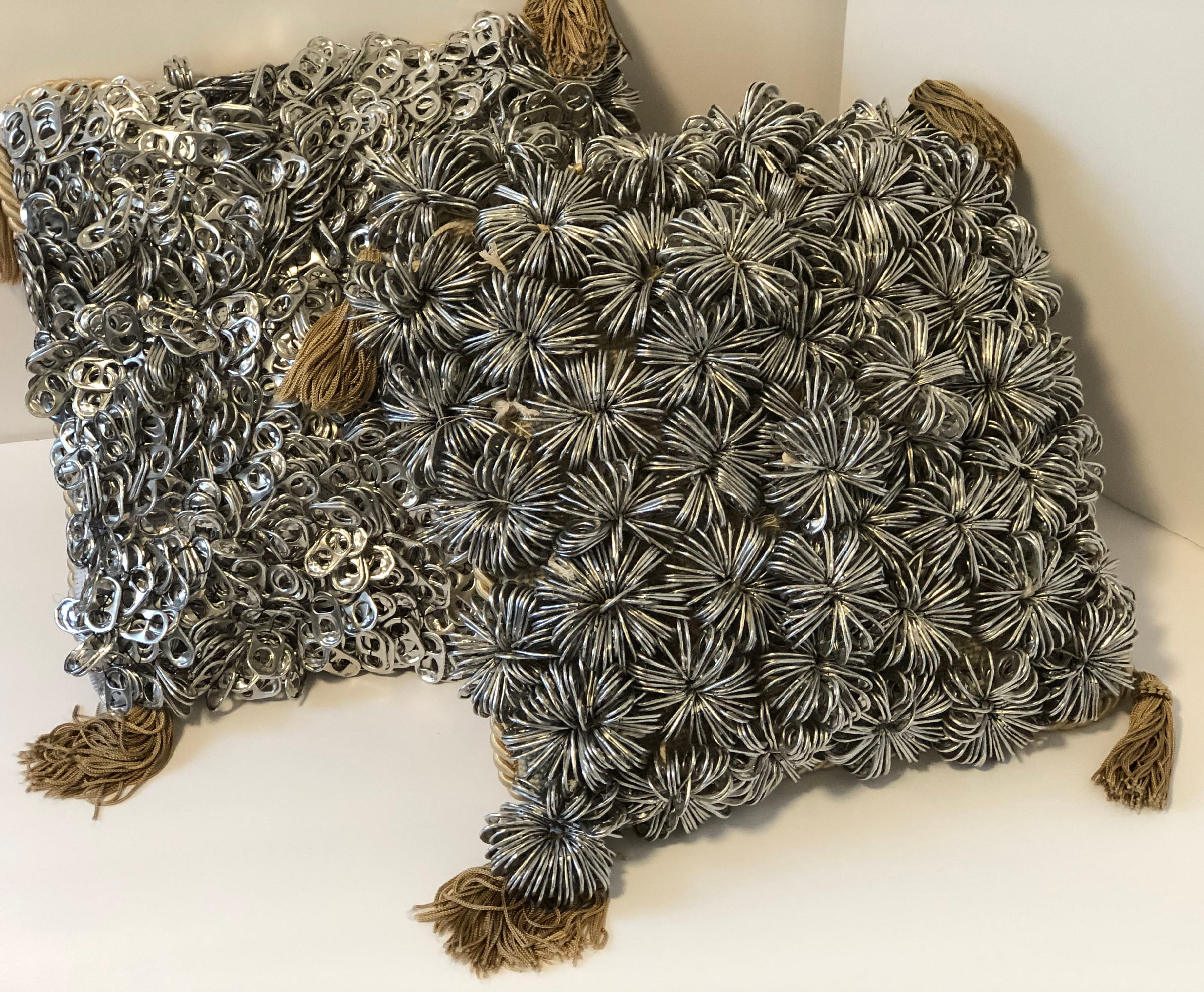 Make Yourself Comfortable #1 and #2, 2021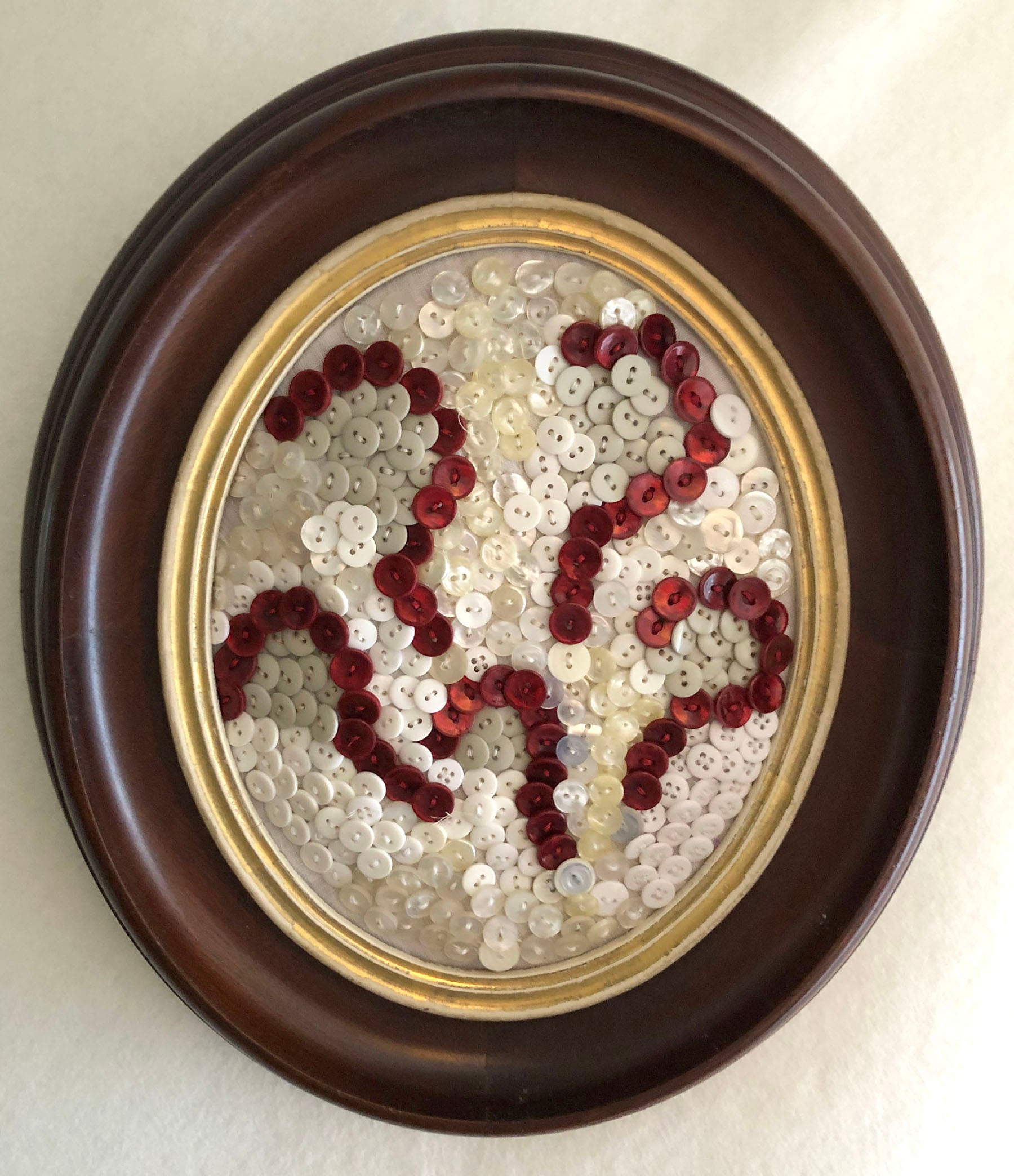 What's the Question?, 2021
13" x 15" Stitched Buttons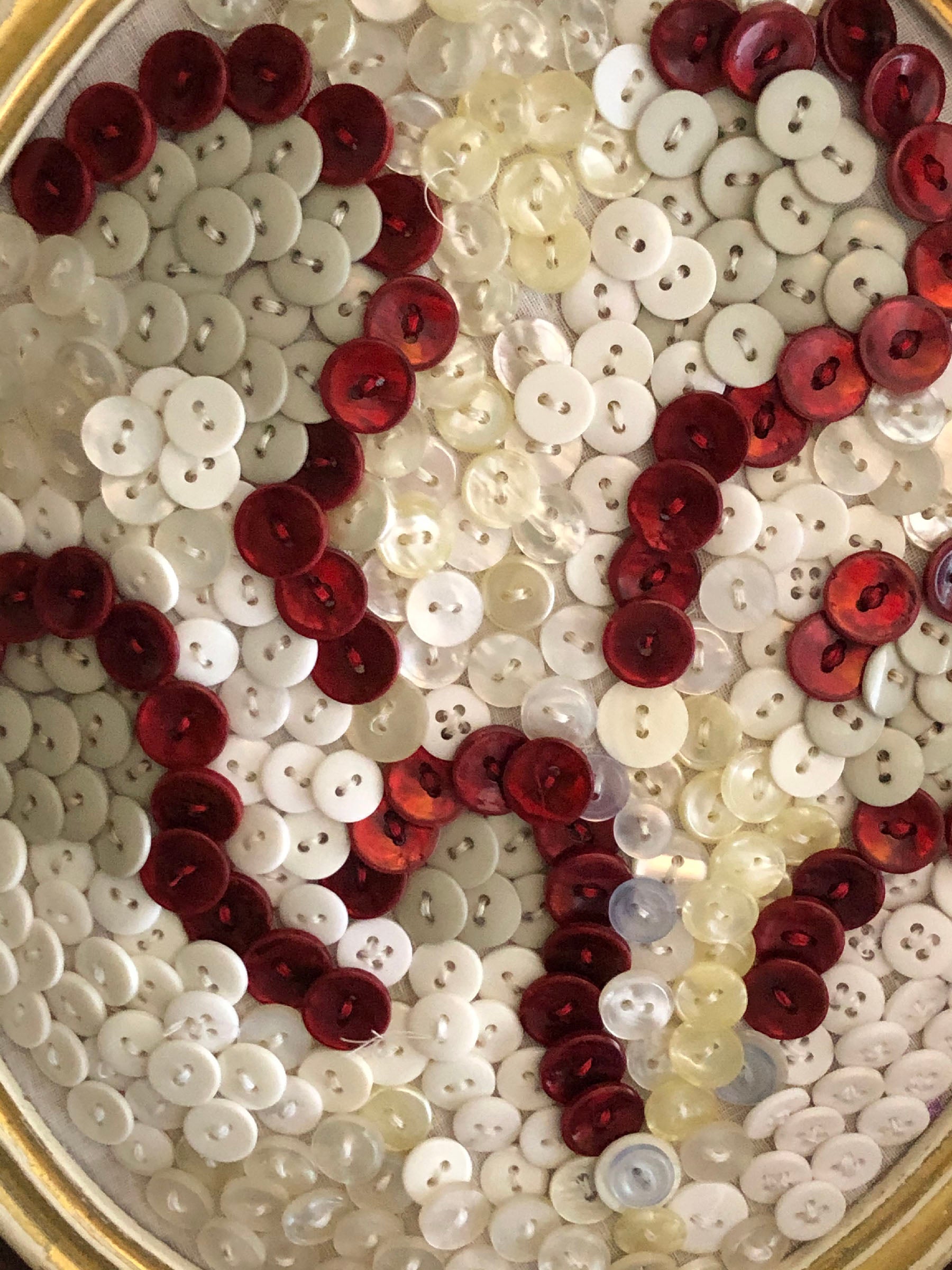 What's the Question? (Detail), 2021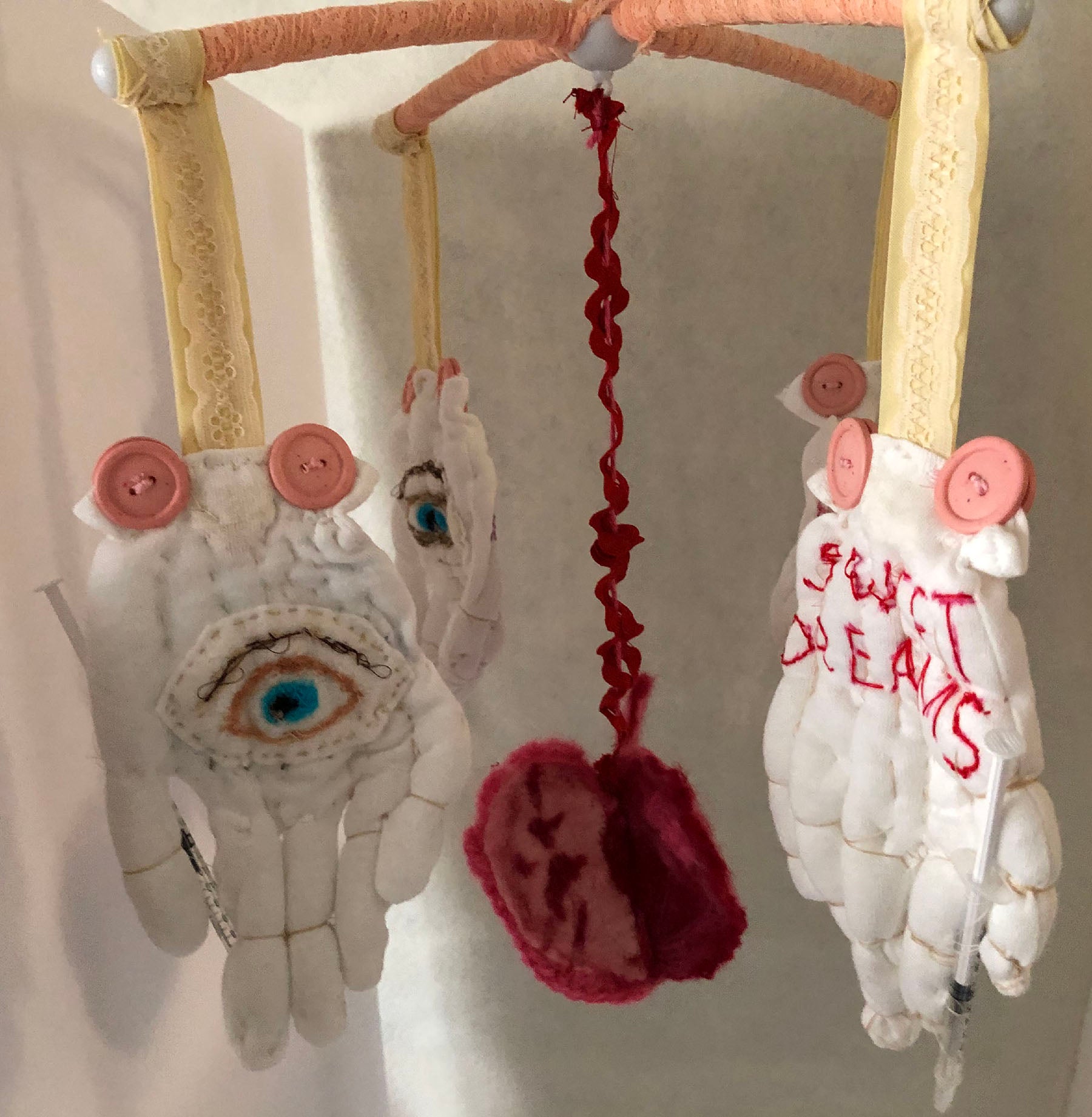 Grannah's Dreamshot 
25" x 18" Crib Mobile, Cotton Gloves, Buttons, Felted Wool, Embroidery, Recycled Pet Syringes, Lace, Rickrack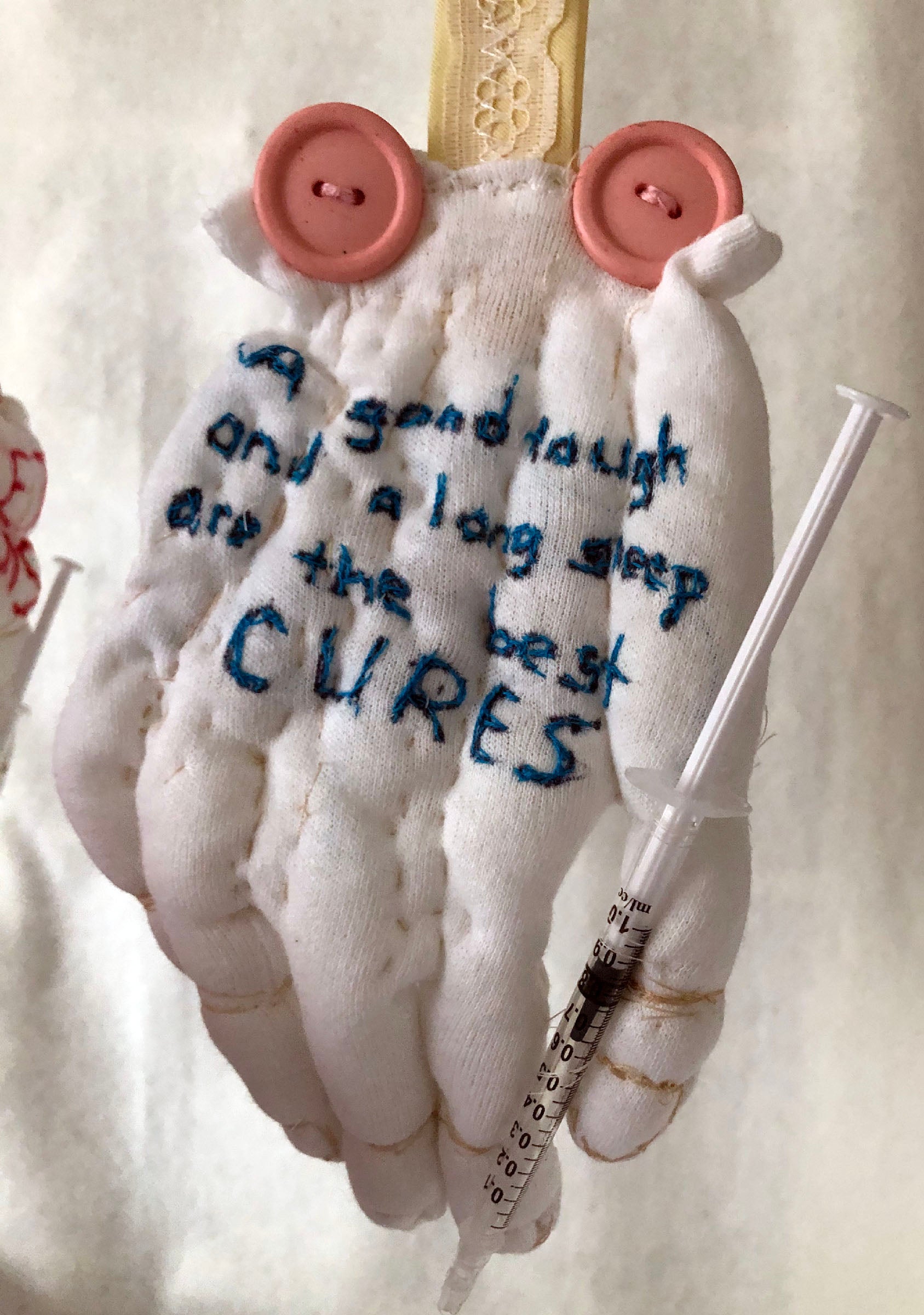 Grannah's Dreamshot (Detail)
---