Beverly Guerin
BFA '20 Multidisciplinary Studies with a Concentration in Art Histories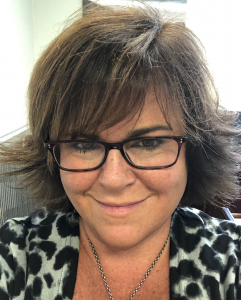 For the past two years Beverly Guerin has been a non-traditional student attending ECU again after 29 years.  She completed her BA in Multidisciplinary Studies with a concentration in Art History and a Minor in Art at age 51.  She was born and raised in Morehead City, NC and originally attended ECU from 1987 – 1991.  After leaving ECU, Beverly pursued other career paths but her passion for art and graphic design was always evident in everything she did.  This passion has brought her full circle and back to doing what she loves and was meant to do.  In addition to her full-time career, she is currently a graphic artist and a jewelry designer.  Beverly is pursuing a certificate in web development and intends to become a Web Designer as well as grow her jewelry and metal design business.
Artist Statement
I am a lifetime learner with a passion for all aspects of art, from painting and drawing to graphic design, photography, videography and web design, as well as jewelry and metal design.  Through the years I have made it a point to gain the experience and knowledge that I needed in every aspect of the art that I love to create.  If there is something I want to know how to do, I find a way to learn how to do it.
In 2018 I decided to finish what I started over 30 years ago and get my degree.  Along with a full-time job, I took 2 classes a semester online and in seat at ECU, driving from Atlantic Beach to Greenville and back after work, sometimes two nights a week.  The BA in Multidisciplinary Studies gave me the opportunity to pursue my passion for all aspects of art.   Studying Art History gave me a broad knowledge of all types of art in general, a greater knowledge of the idea of art and I was also able to take classes in graphic design, ceramics, wood design, videography, and metal design.
Because of this am a very diverse artist, but I especially love to work with mixed media.  In my jewelry designs specifically, I pair items from nature, primarily seashells, with other materials such as sari silk, metals and leathers.  I work mostly with broken shells and work very hard to pull the beauty that I see within them out from the brokenness – cutting, slicing, grinding, routing, shaping, sanding and forming them into wearable art.  I am very excited to be adding my metal design knowledge into the mix.
I feel that I am a prime example that the sky is the limit and it's never too late to pursue your dreams and live your life to your full potential.
Videography
A Day in the Tank:  Made for You
Jewelry Design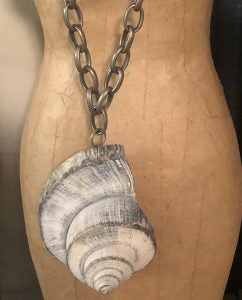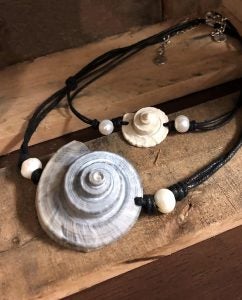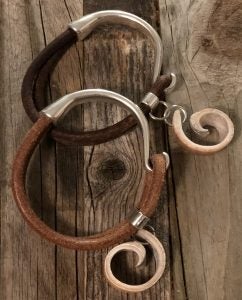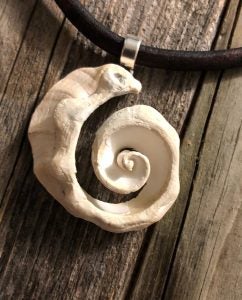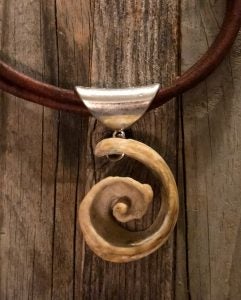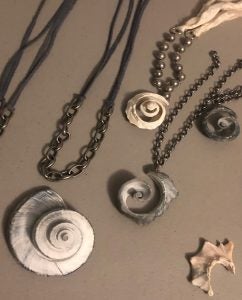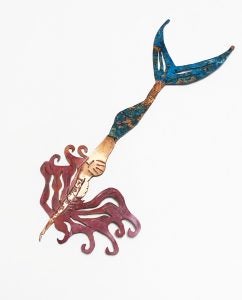 Copper Mermaid with Red and Blue Patina
2020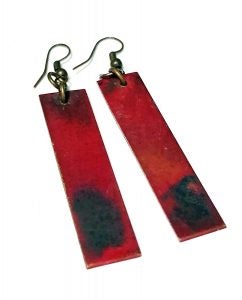 Red Patina Copper Earrings
2020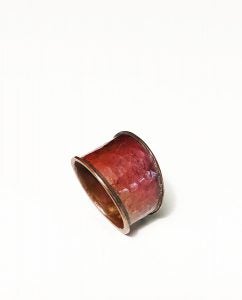 Fired Red Copper wide tapered ring
2019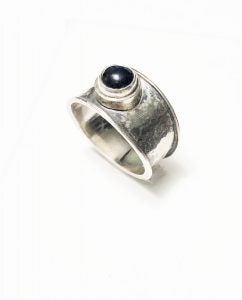 Sterling Silver ring with bezel set sapphire stone
2019
---