Pa Zoua Jennifer Yang
BFA '20 Painting and Drawing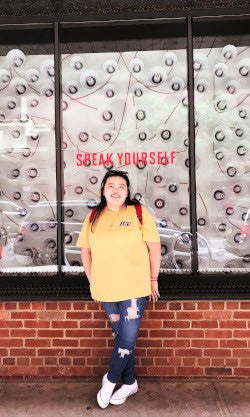 ARTIST STATEMENT
This body of work focuses on celebrating my culture and heritage, Hmong. It is a small ethnic group originally from Southeast Asia that is primarily located in Laos. During the Vietnam War, many refugees fled to America in the hopes of having a better and safer life. My grandparents and parents were part of that historic experience and therefore, have a deep connection and understanding of what it means to be Hmong. In contrast, I am first-generation raised in America. I don't have the same grasp and appreciation for my culture. I want to understand and celebrate our customs and my heritage.
To illustrate the importance of my family and culture, I incorporated old photographs of my family members and traditional garments that are worn by females. I chose to fuse these two elements together to show the beauty of tradition and the importance of lineage. My goal for this body of work is to better understand my culture and commemorate where my family first began their journey.
COVID-19 IMPACT STATEMENT
In view of what's occurring right now with Covid-19, my plans for my senior exhibition have changed. Ideally, I wanted viewers to enter the gallery and first see two sets of Hmong traditional garments and read my statement as an introduction to my overall exhibition. These garments are mine; they were passed down to me from my mom and I have worn them for special Hmong events such as New Year. A 4-day event that is held yearly in November. Even though the exhibition format has changed to online, I hope my work presents an idea where I am coming from. Nonetheless, I am thankful that everyone including my friends and family will have the opportunity to see what I have accomplished.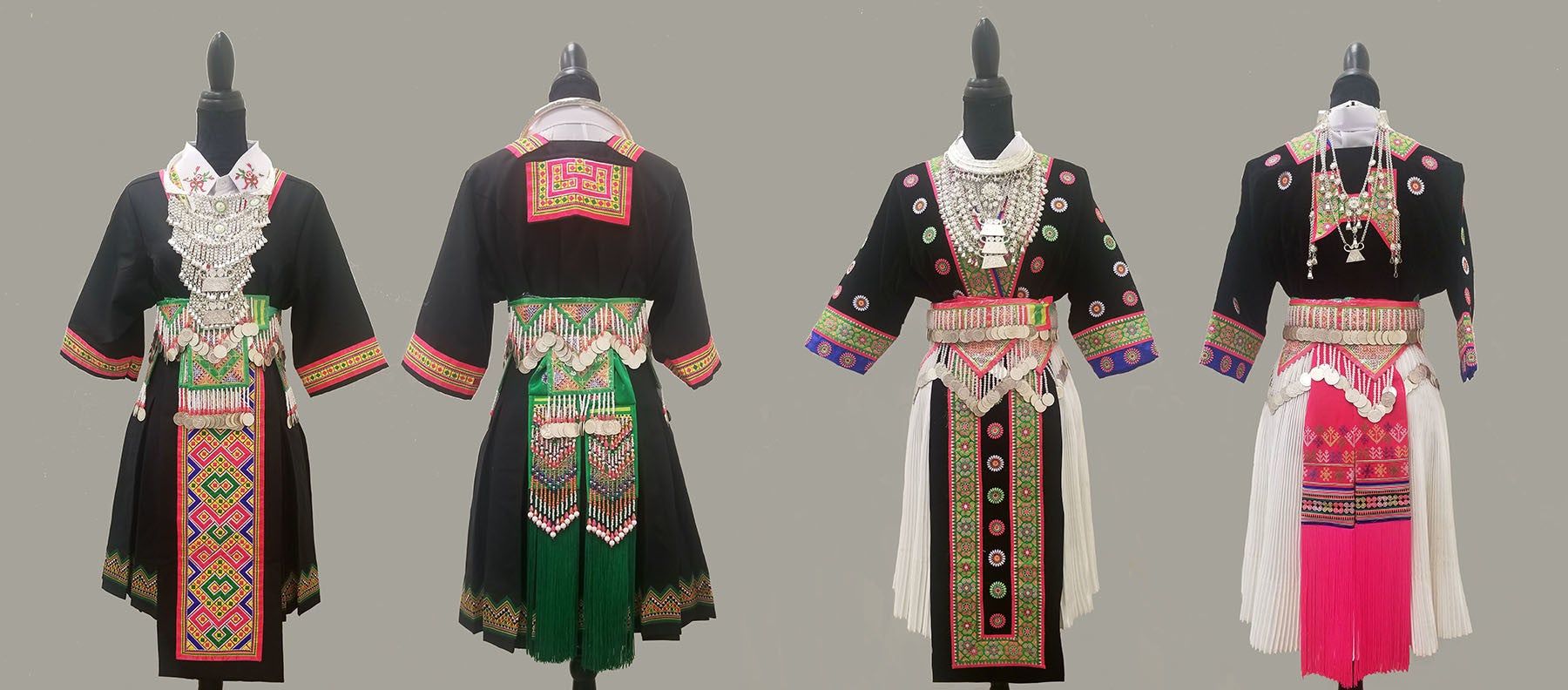 Traditional garments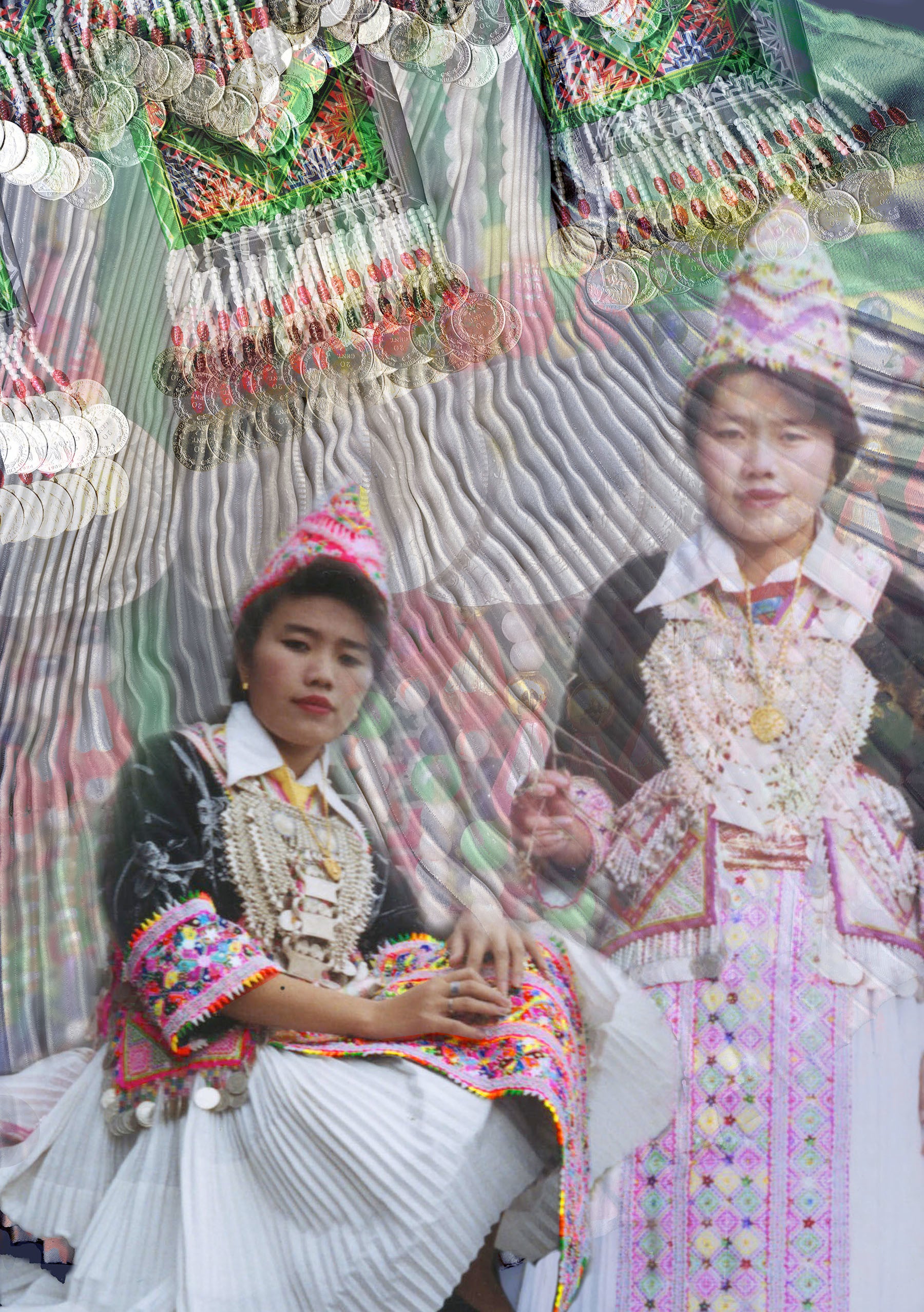 Memory, 2020
Digital Collage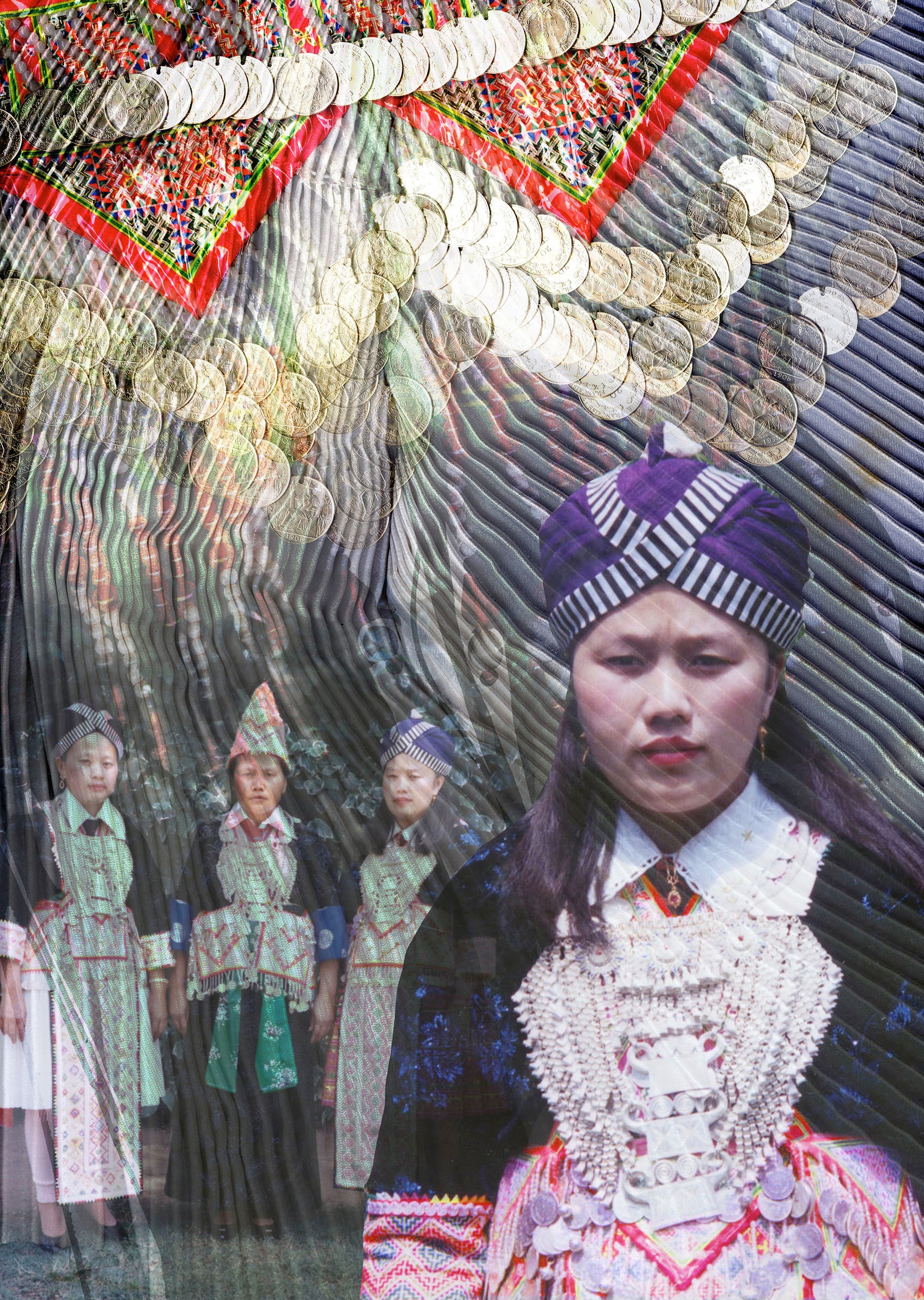 Honor, 2020
Digital Collage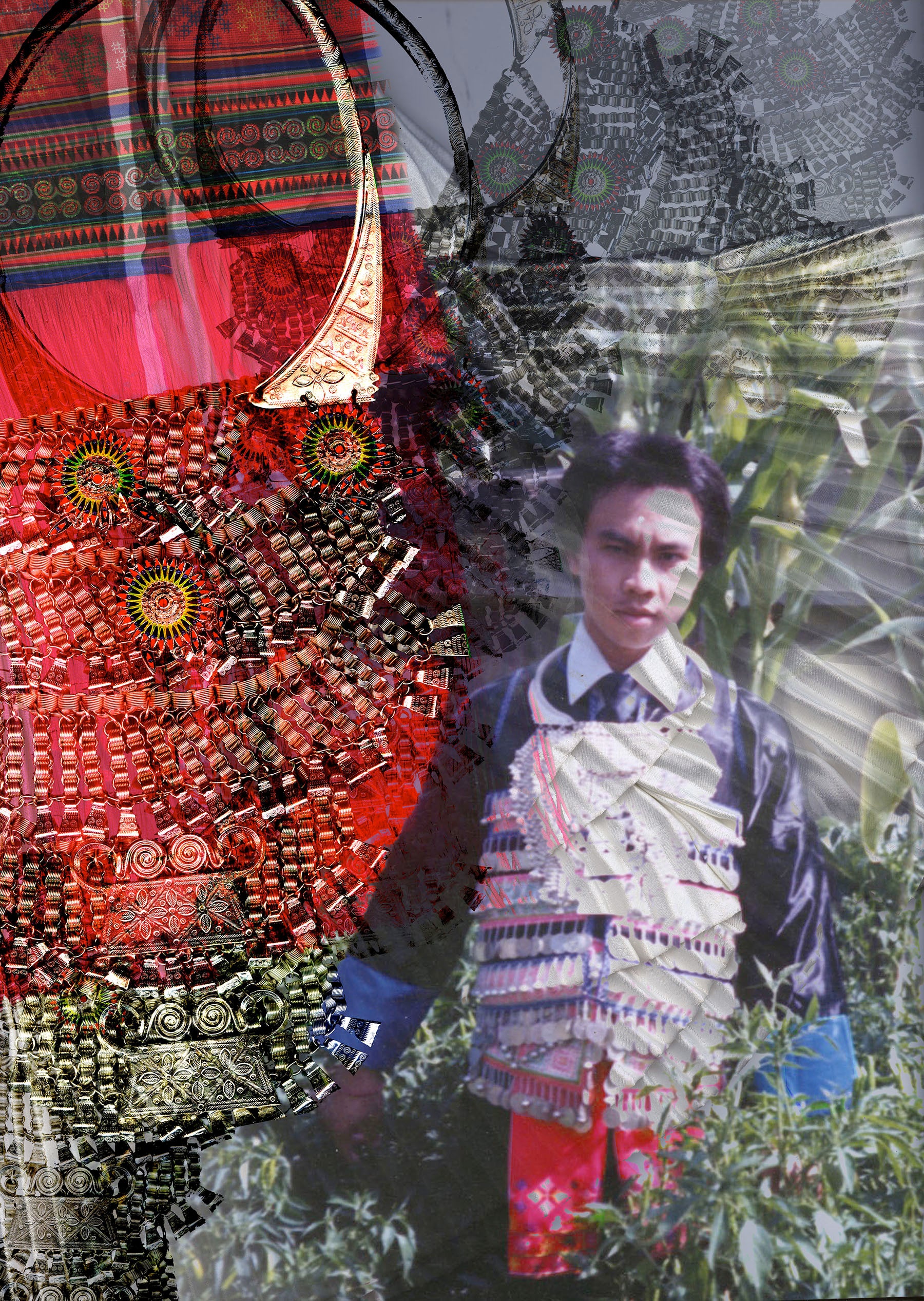 Reminisce, 2020
Digital Collage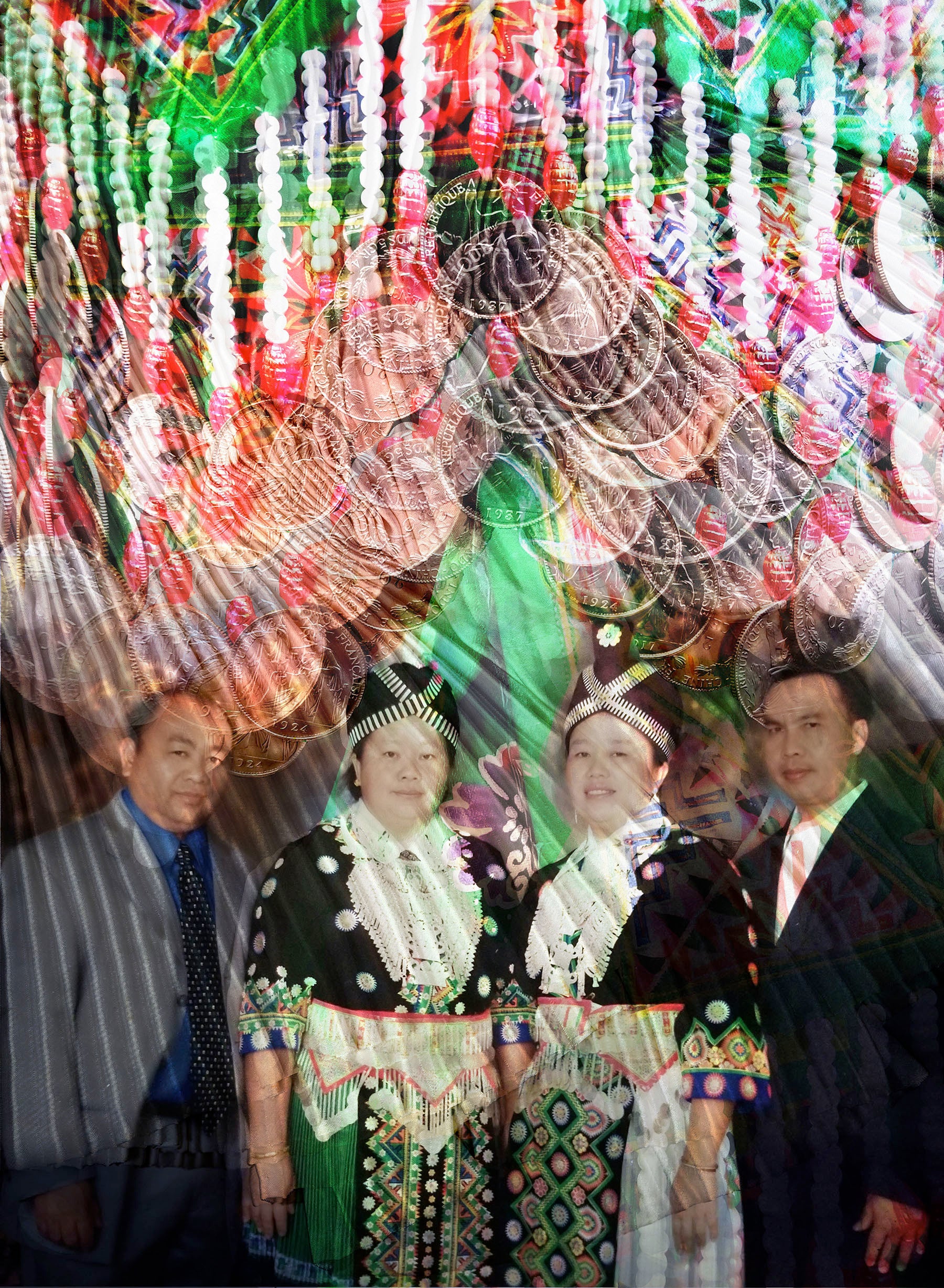 Time, 2020
Digital Collage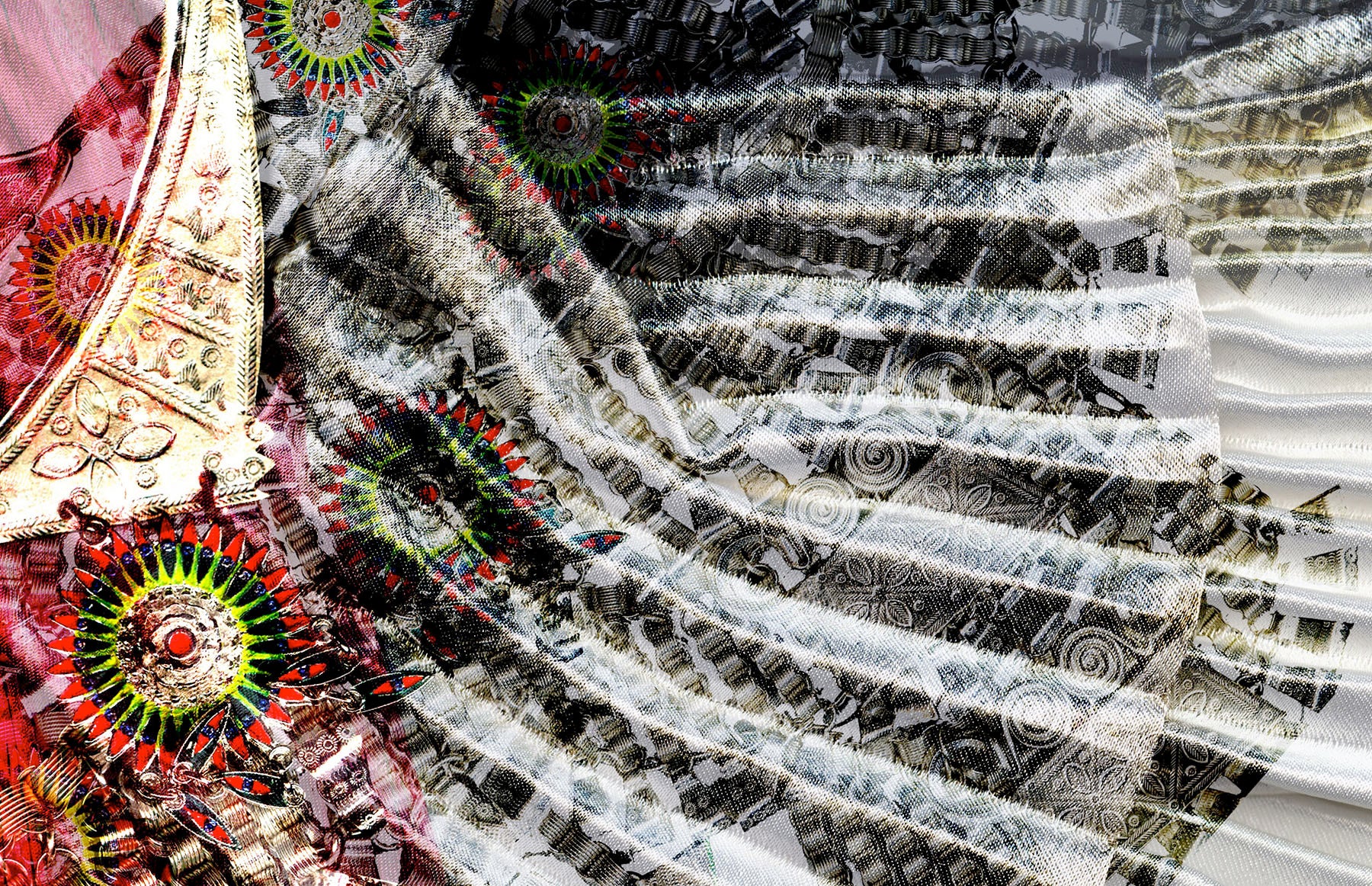 Burning Red, 2020
Digital Collage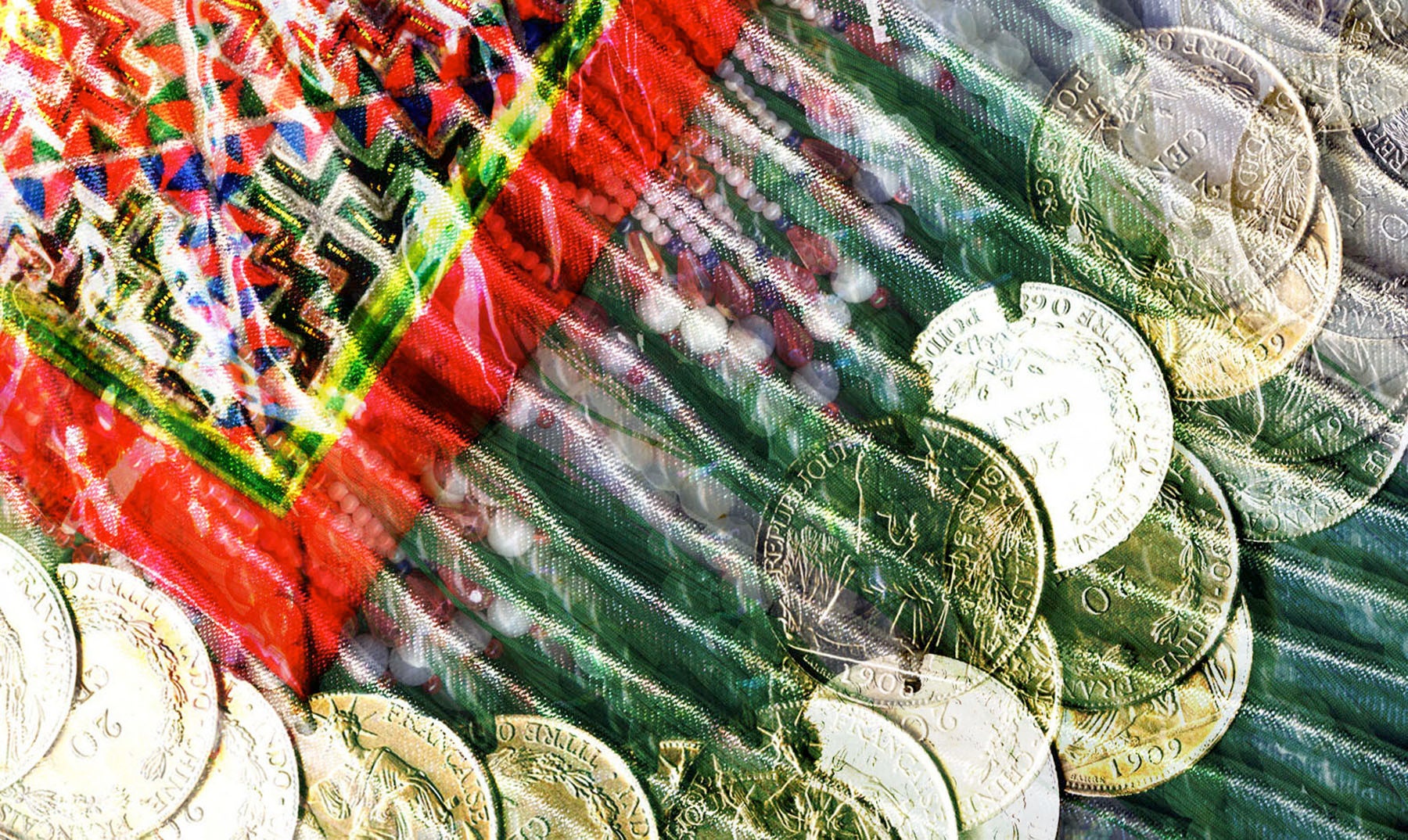 Slow Drift, 2020
Digital Collage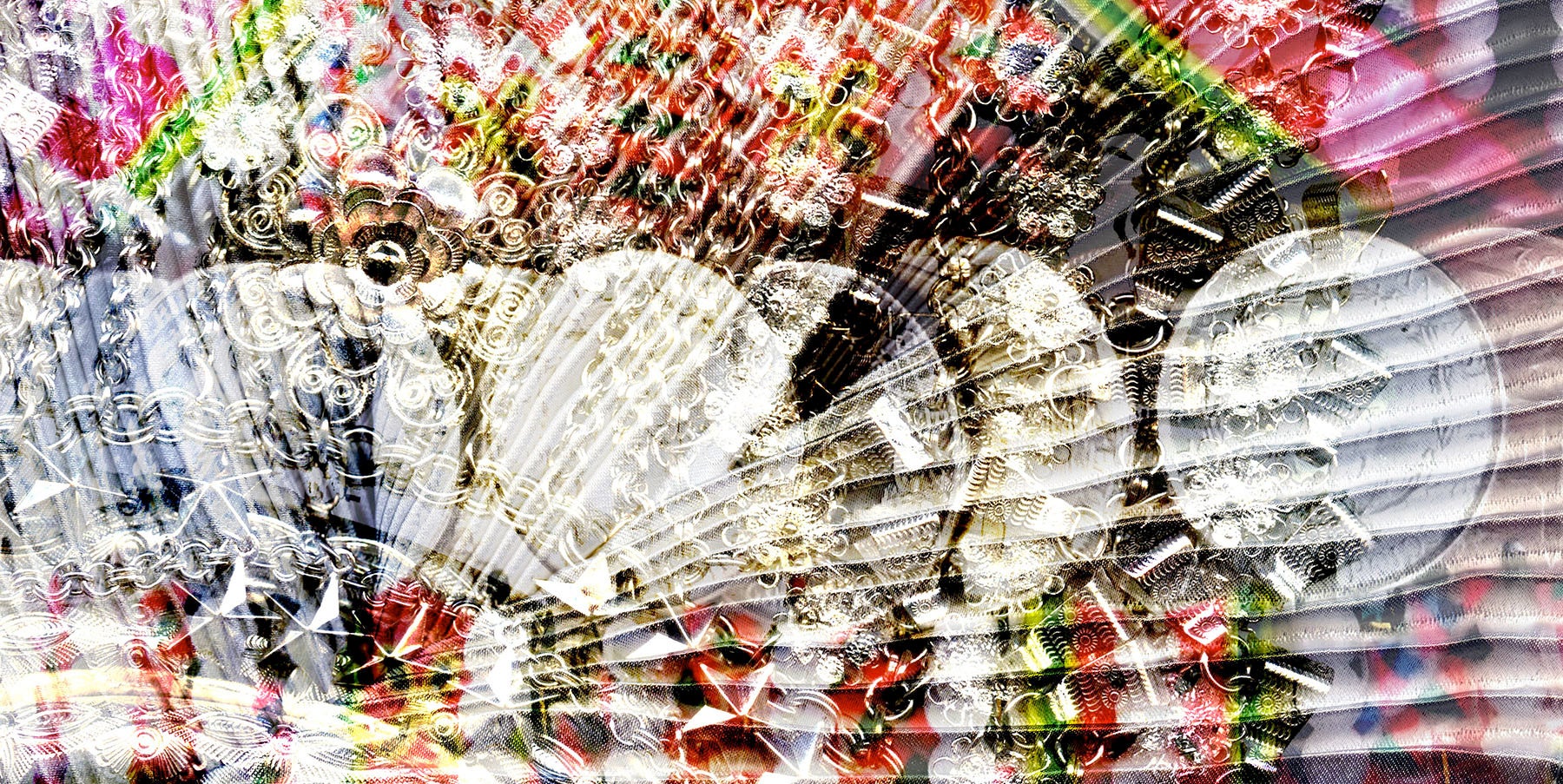 Radiant Hue, 2020
Digital Collage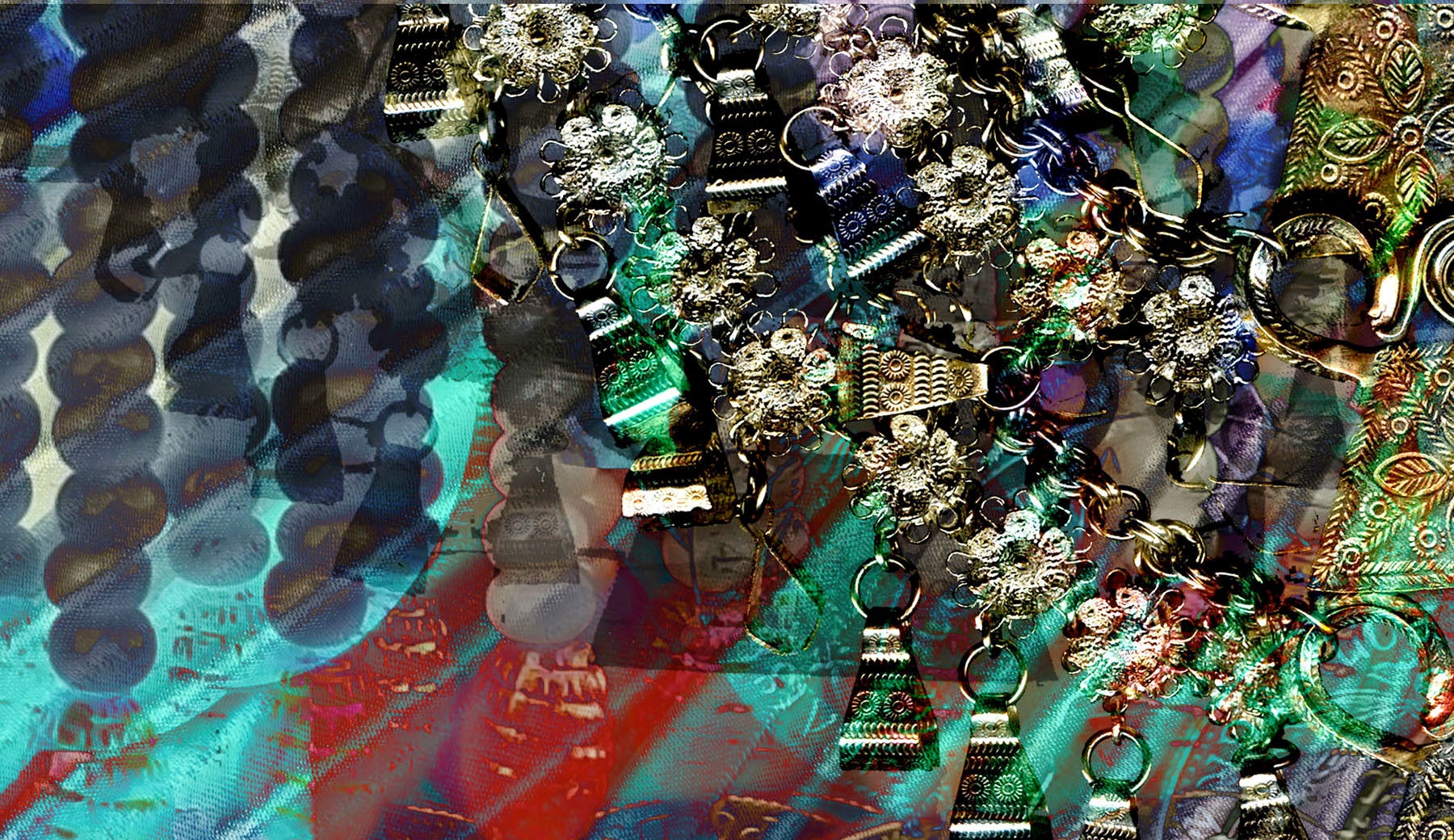 Overcast Blue, 2020
Digital Collage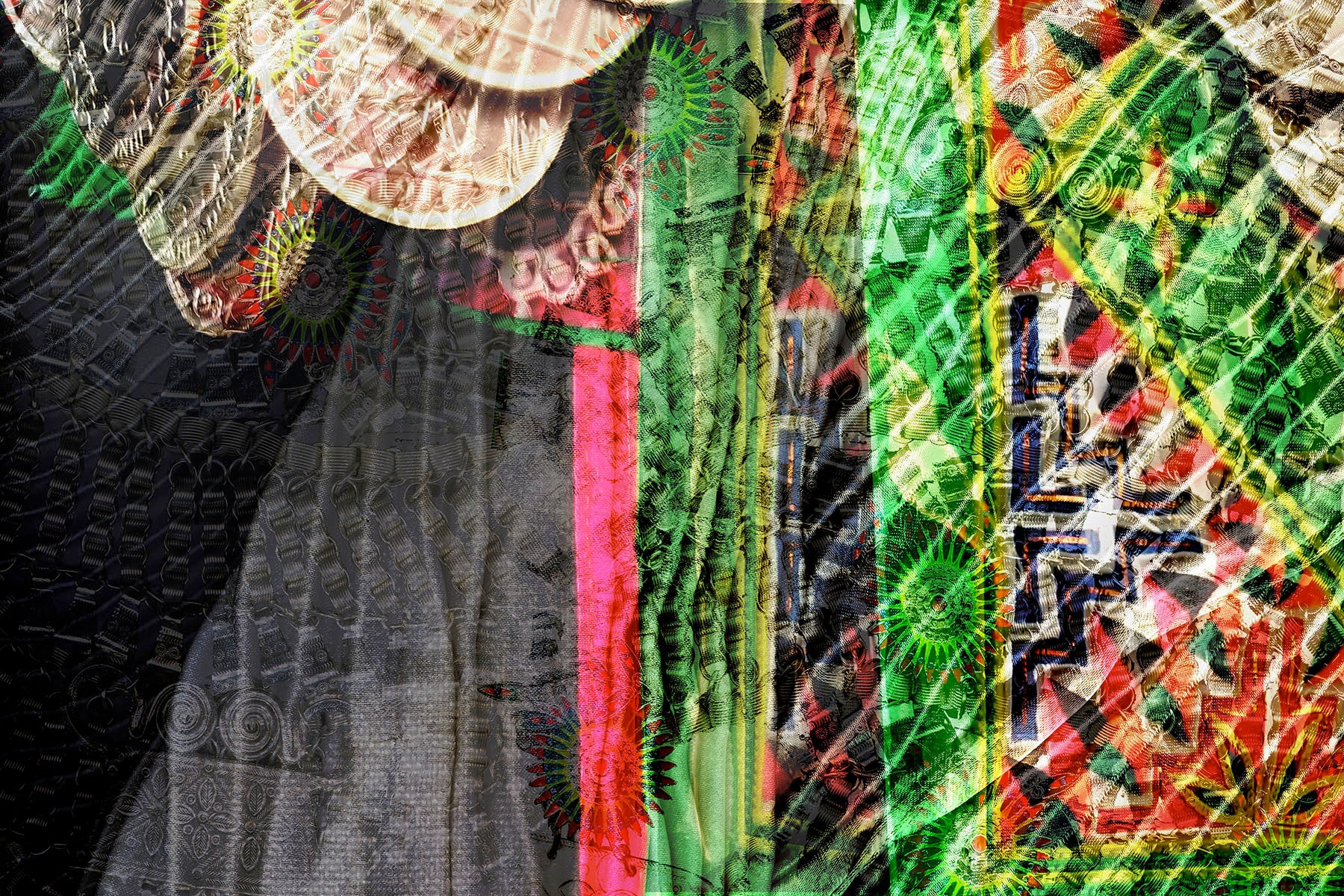 Flowing Darkness , 2020
Digital Collage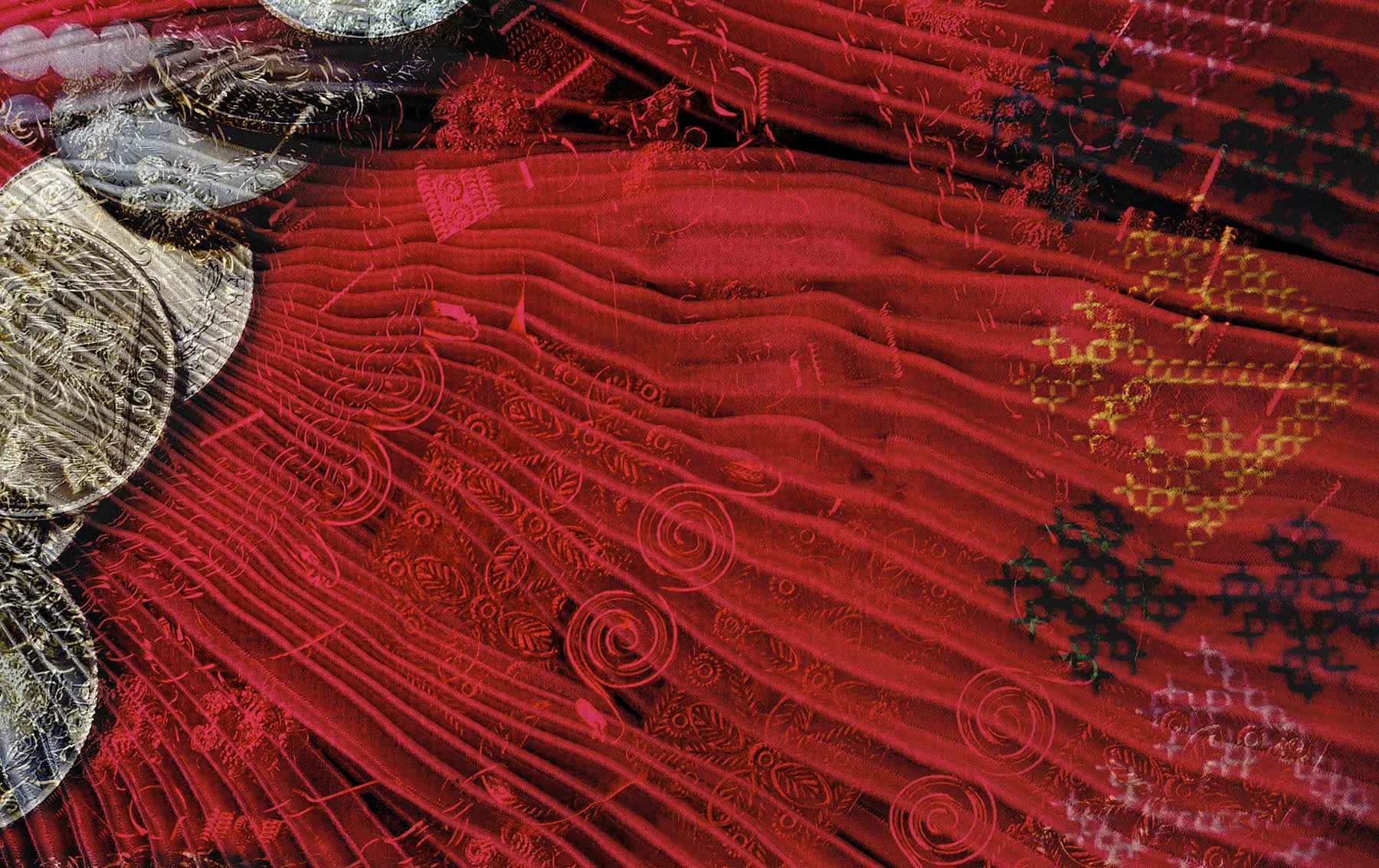 Lucky Crimson , 2020
Digital Collage
---