Junghoon Han
MFA '20 Sculpture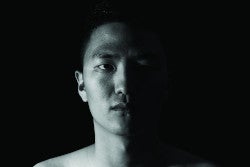 Junghoon Han is from Seoul, South Korea and received his BFA in sculpture from University of North Carolina at Greensboro. He is currently based in Greenville, North Carolina, pursuing an MFA in sculpture at East Carolina University. His work is influenced by his childhood memory of economic crisis of South Korea and its gruesome consequences during the late 90s.
Biophilic Office Design
Han's work investigates shortcomings of the contemporary office surroundings and their influences in stress-related mental disorders among its occupants. Using the visual language of sculptural objects and mutation in function of familiar objects, he provides a visual interpretation of possible solutions for improving office workspace environment in both practical and humorous approach.
"Torch" Workload Indicator, 2020
White Oak, Aluminum, Acrylic, LED, 3D Printed Parts
15x4x4 in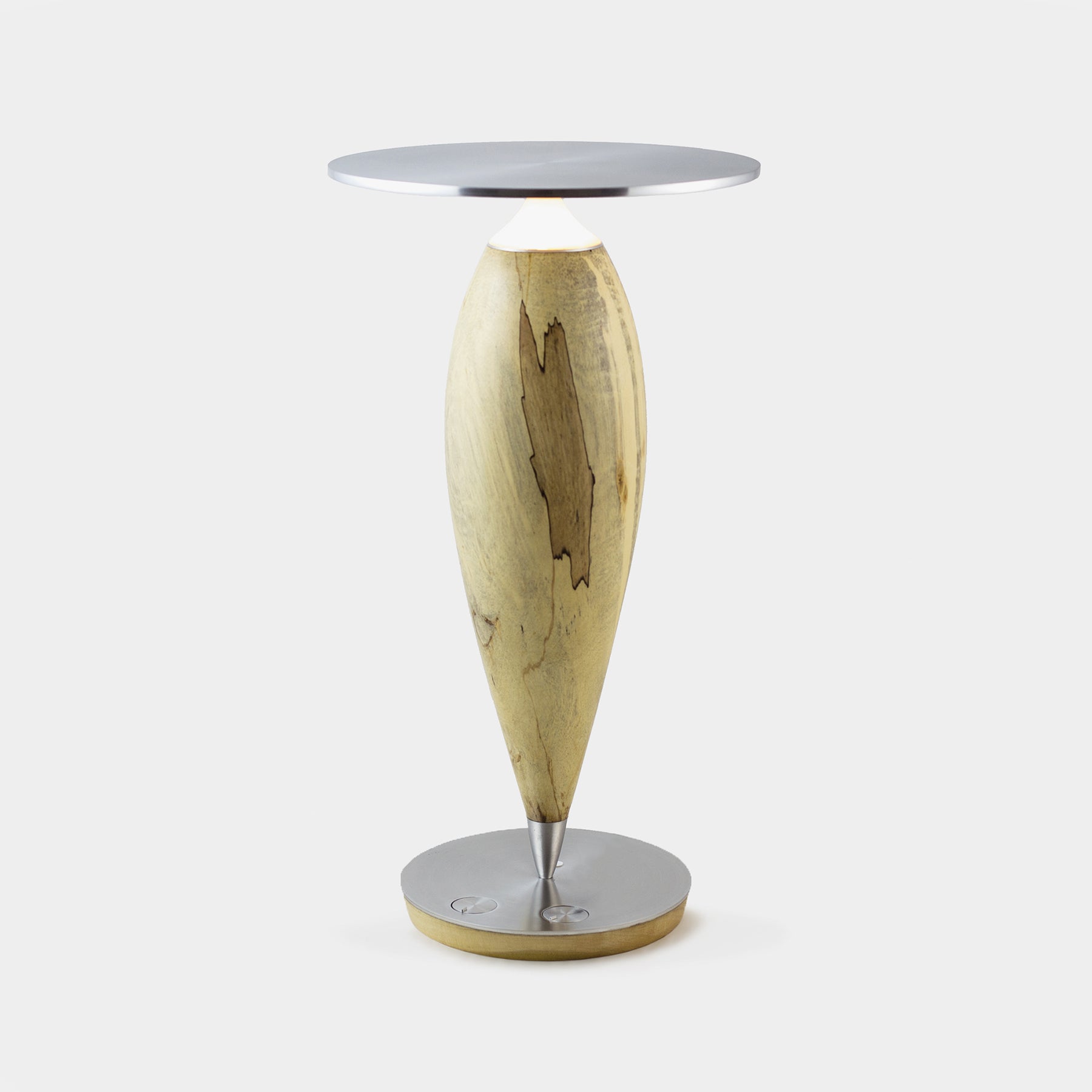 "Temperature of Productivity" Tunable Desk Lamp, 2020
Holly, Aluminum, Acrylic, LED, 3D Printed Parts
16x11x11 in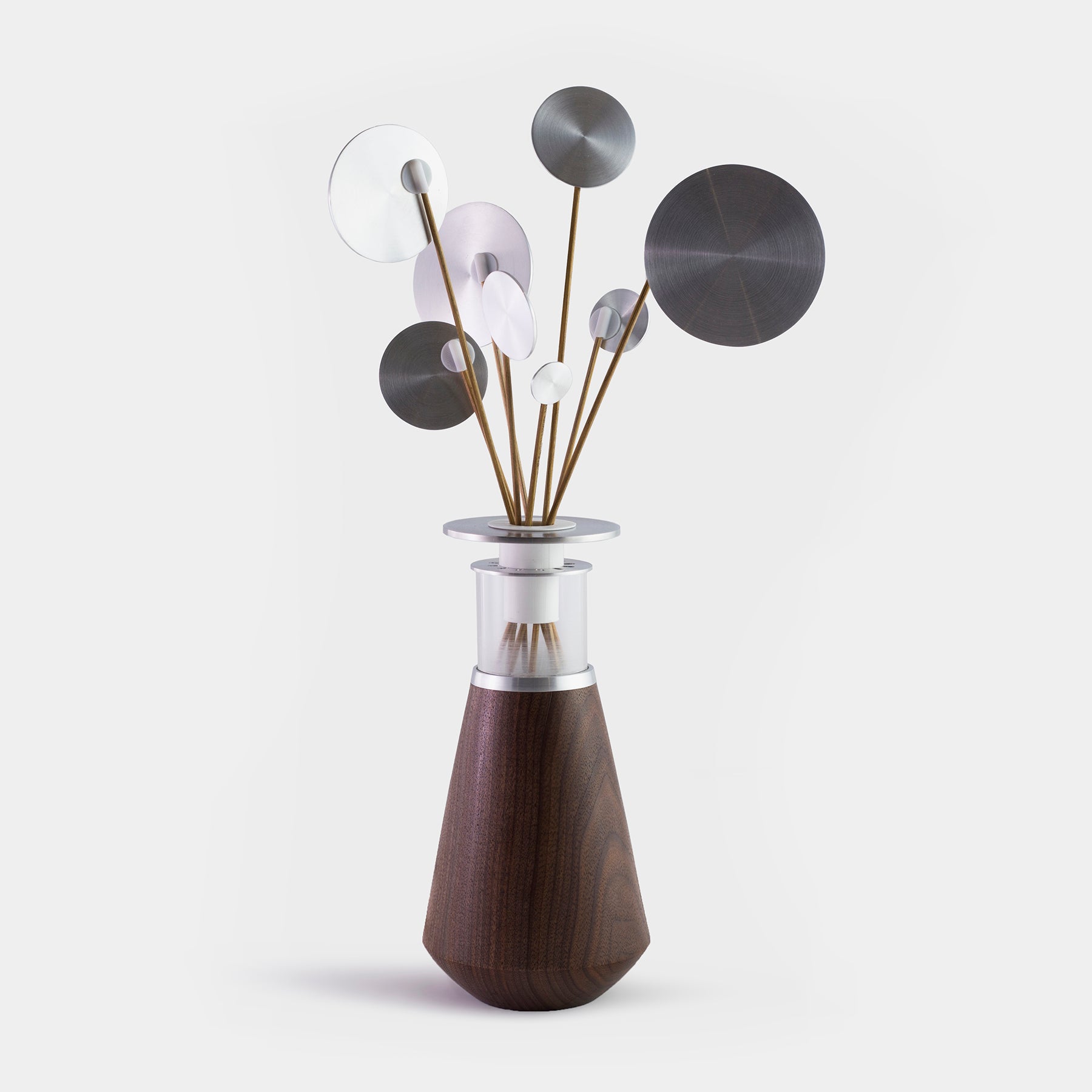 "Full Blossom" Adaptive Oil Diffuser, 2020
Walnut, Aluminum, Acrylic, LED, 3D Printed Parts
15x4x4 in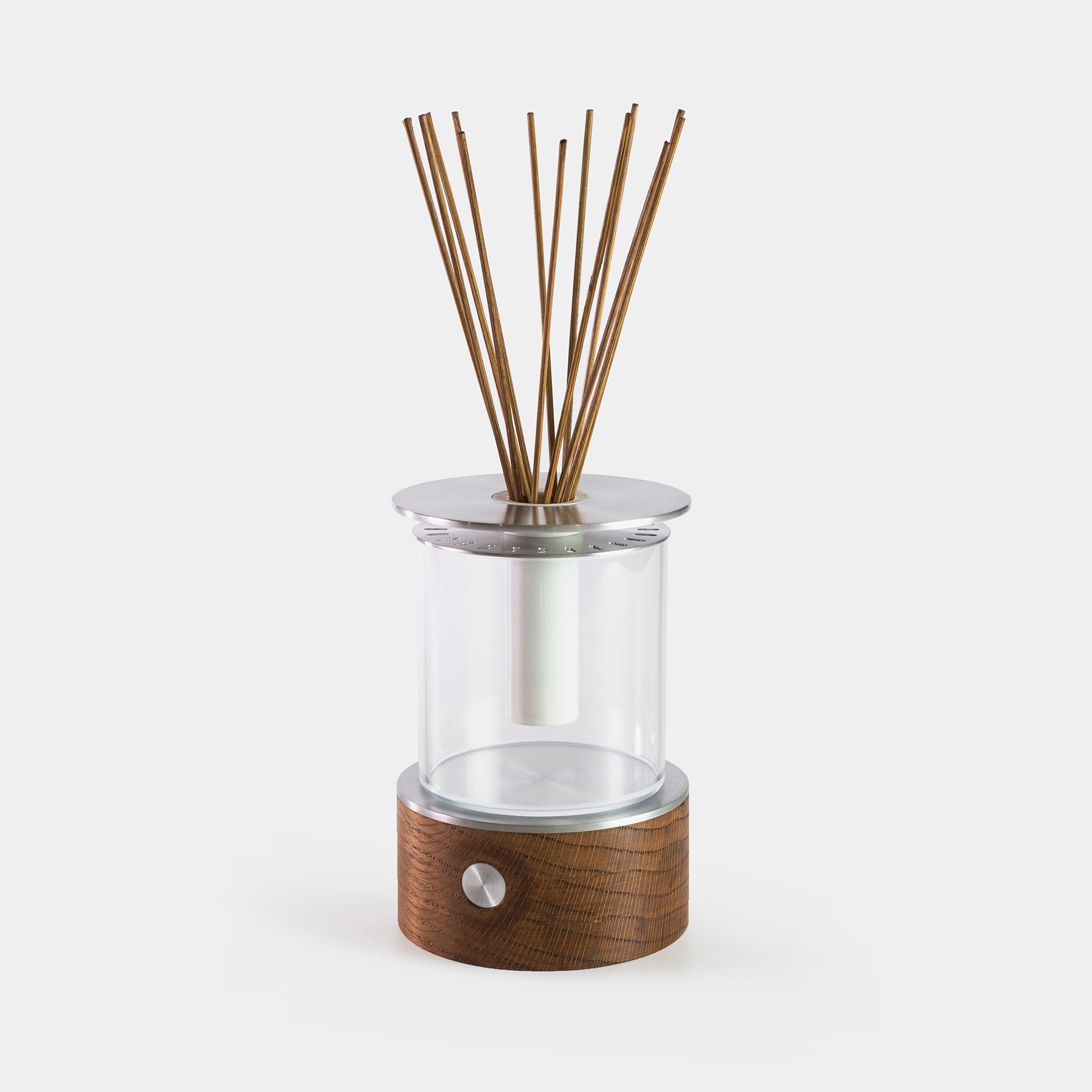 "Smell Your Stress Away" Adaptive Essential Oil Diffuser, 2020
Red Oak, Aluminum, Acrylic
10x4x4 in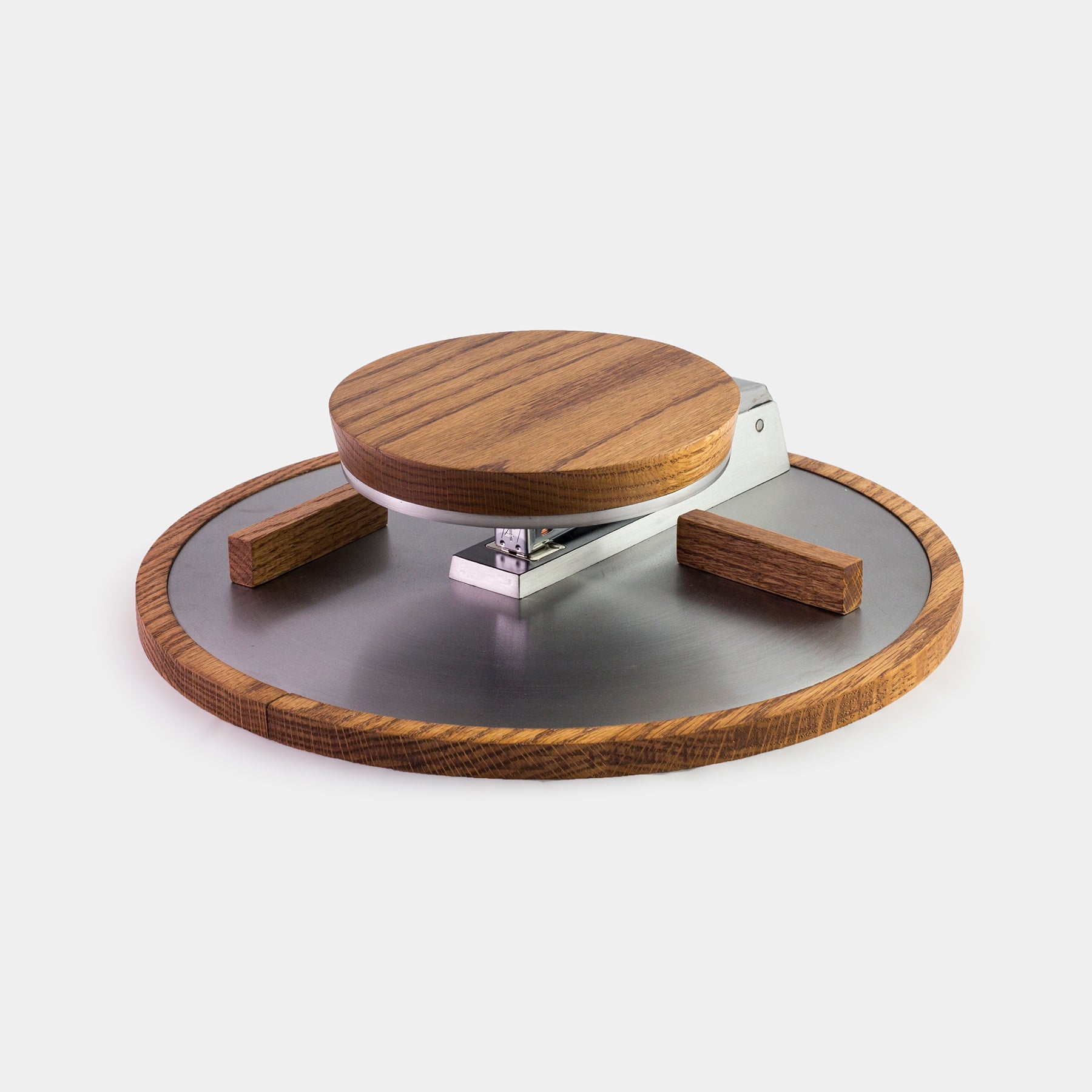 "Gentle Smash" Desktop Stapler, 2020
Red Oak, Steel, Aluminum
6x12x12 in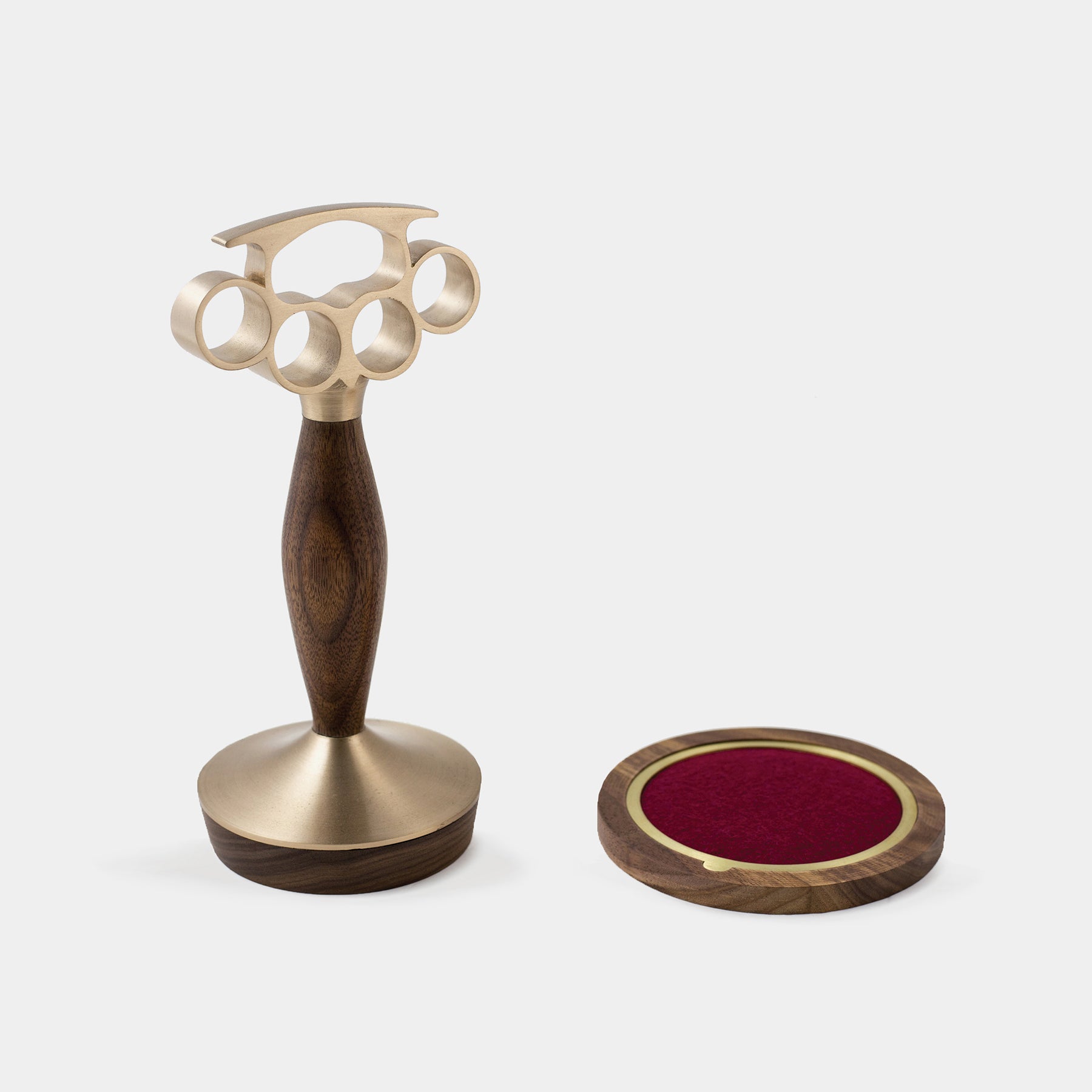 "Corporate Cruelty" Office Stamp Set, 2020
Walnut, Bronze, Brass
7x6x3 in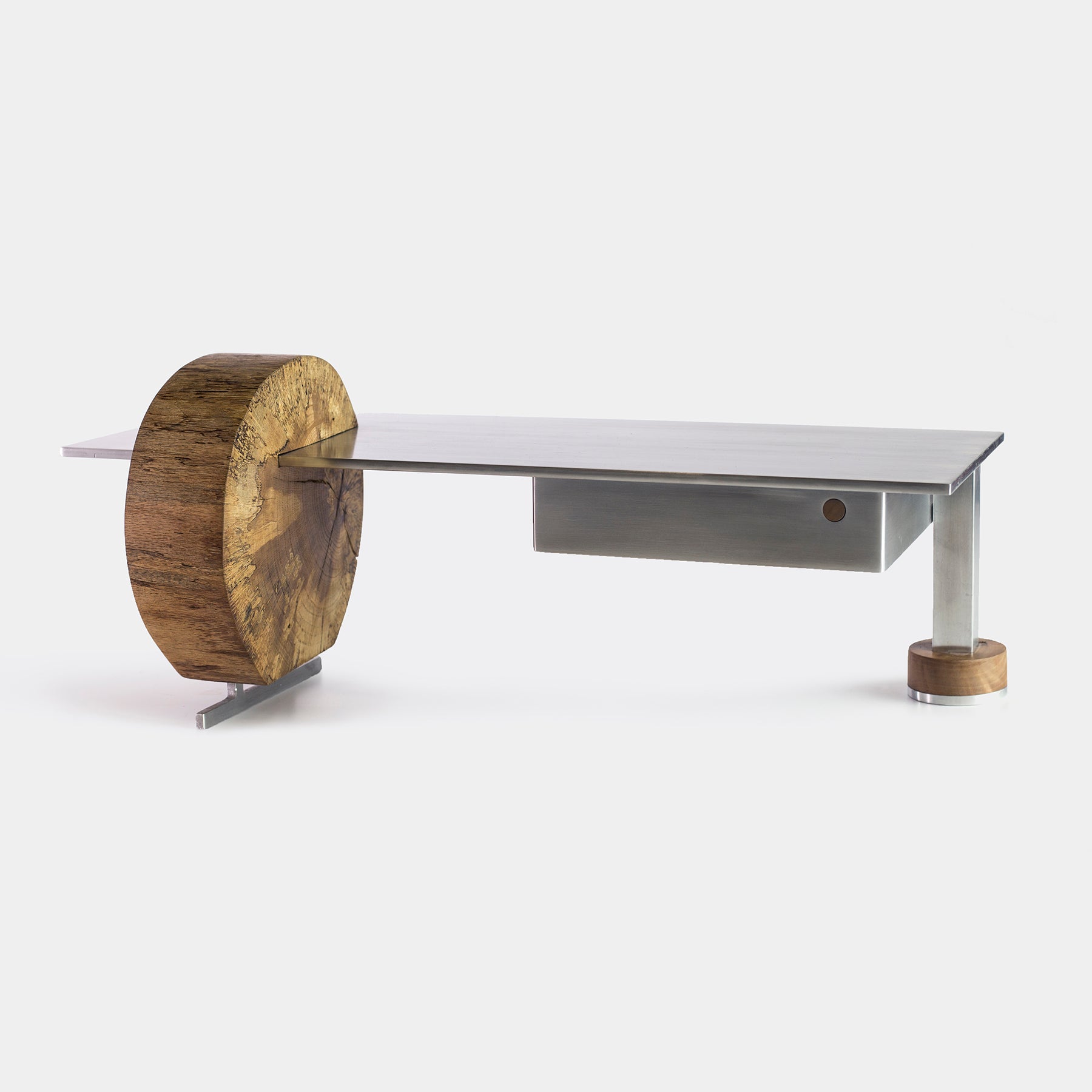 "Computer Case Design I" Desktop Computer, 2020
White Oak, Aluminum
9x16x8 in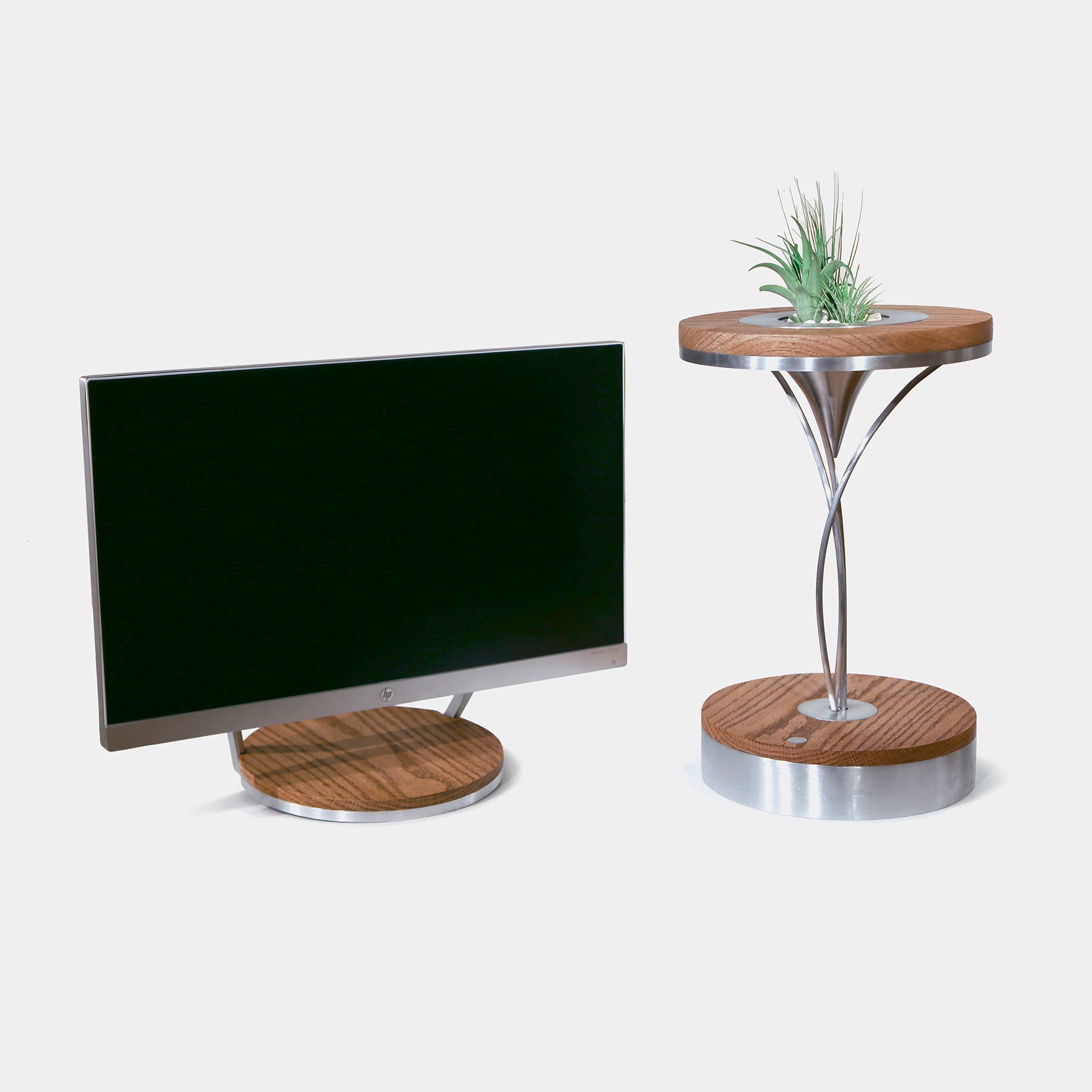 "Computer Case Design II" Desktop Computer, 2020
Red Oak, Aluminum
18x24x12 in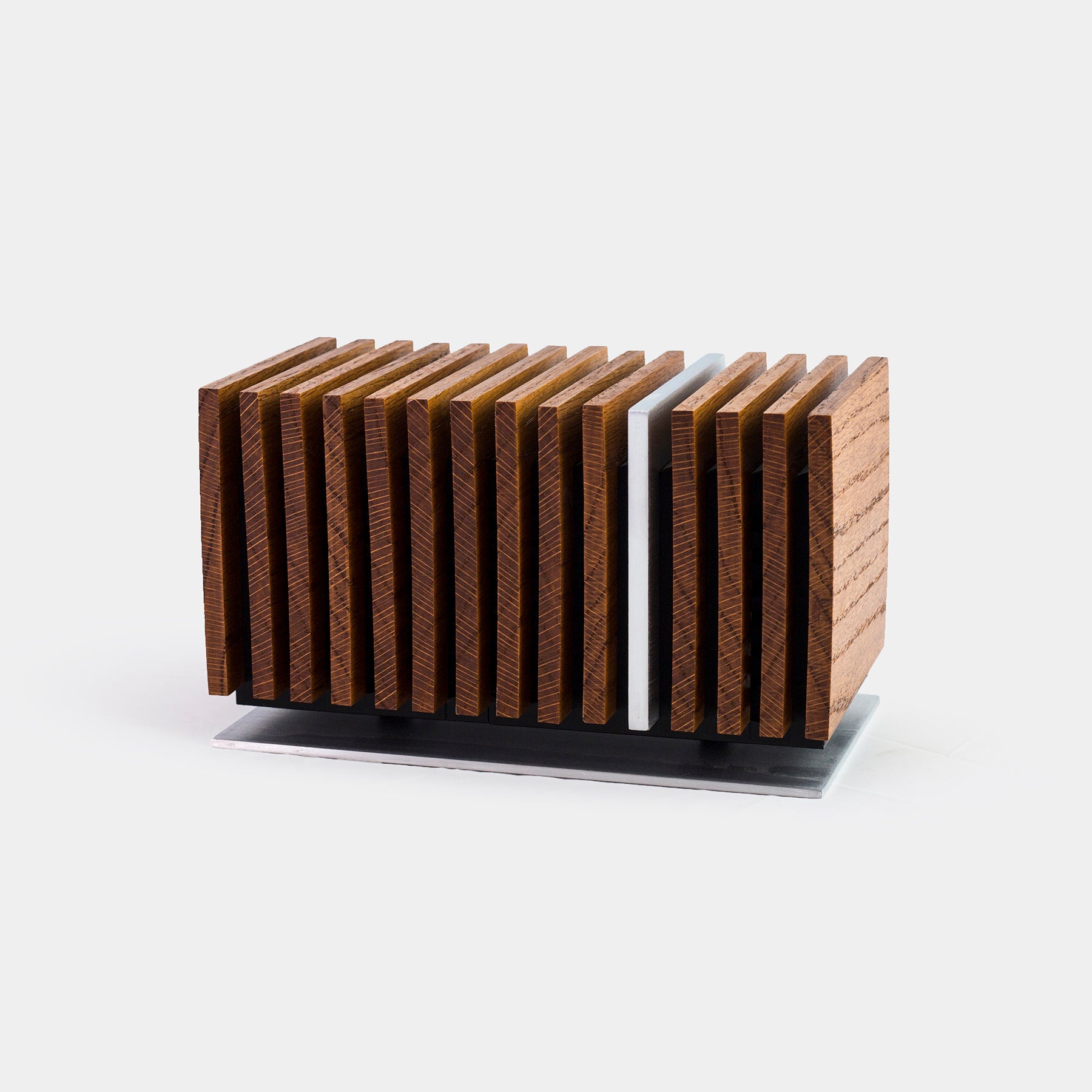 "Interrupted Repetition" Adaptive Desktop Air Purifier, 2020
Red Oak, Aluminum
5x7x4 in
Thesis Committee
Hanna Jubran, MFA
Gunnar Swanson, MFA
Matt Egan, MFA
Linda Adele Goodine, MFA
Gerald Weckesser, MFA
---