School News
There are exciting happenings in the School every day. We are thrilled to celebrate the achievements of our community of artists, designers, educators, and scholars.
Exhibition Happenings
Catch work by School of Art and Design faculty, students, and alumni!
Work by Cynthia Bickley-Green, Professor of Art Education, is on exhibit in a variety of venues this summer.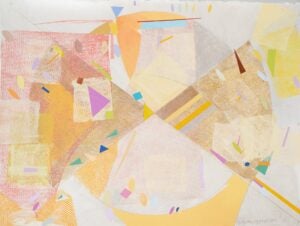 Shape/Form/Structure Structure (Online exhibition August 16-September 16, 2023) at the Brooklyn Gallery. Juror: Elizabeth Rooklidge Founder and editor of Herein Journal
Women in their Own Right (May 24-July 30, 2023) Bethesda Fine Art, Bethesda, Maryland. National Exhibition.
5th Annual Online Juried Exhibition. Idaherma Museum of Art Foundation, Princeton, New Jersey. Juror Barbara Di Lorenzo
24th Annual Will's Creek Exhibition of Fine Art. (August 26-September 23, 2023). Allegany Arts Council, Cumberland, MD. Juror Michael Lease Director of Facilities and Experience Design at the Institute for Contemporary Art, Virginia Commonwealth University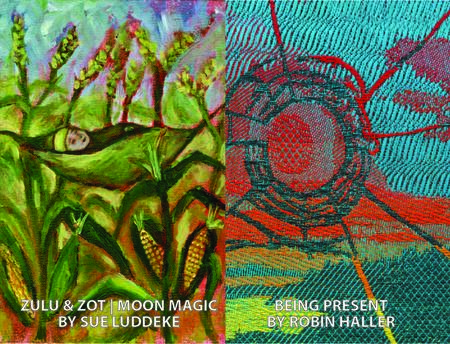 Zulu & Zot, with a little Moon Magic" by Sue Luddeke, Teaching Assistant Professor of Art Appreciation and Being Present by Robin Haller, Professor of Textile Design, are on exhibit at Emerge Gallery, in Greenville, NC.
Join for the September First Friday ArtWalk on September 1 from 5:00pm – 8:00pm.
Exhibition dates are September 1 – 28, 2023 and a reading by Sue Luddeke will occur September 23 at 1:00pm.
Publications, Presentations, Grants, and More…
Robbie Quinn, Professor of Art Education, will be a panelist for National Art Education Association's webinar Art Educators Navigating the Higher Ed Job Market: Research, Wisdom, and Anecdotes From the Field on September 18. You may register here to participate.
Cat Normoyle, Associate Professor of Graphic Design, was awarded a 2023 Research/Creative Activities Grant by the Engagement Scholarship Consortium. Her projects is titled The Archives Project: LGBTQIA+ and is funded with a $5,000 award.
Borim Song, Professor of Art Education, co-published the article "Confronting anti-Asian racism in art and visual culture education" with Ryan Shin and Jaehan Bae in the journal Art Education, 76(3), 40-46. https://doi.org/10.1080/00043125.2023.2167902
Alum Aliyah Bonnette participated in Threads of Knowledge: Dindga McCannon and Aliyah Bonnette in Conversation hosted by the American Folk Art Museum. Learn more about here work here: https://www.aliyahbonnette.com/