Tim Lazure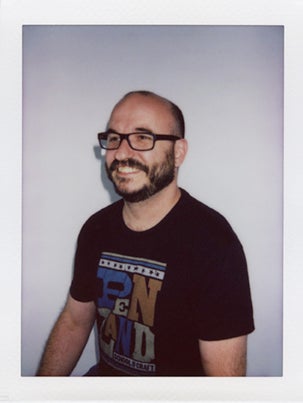 Professor
metal design
MFA, University of Massachusetts at Dartmouth
lazuret@ecu.edu
1312 Jenkins Fine Arts Center
252-328-1317
---
The history latent in abandoned industrial buildings, the tools and machines wrought from our grandparents and great-grandparents, the blast furnaces and water towers and other larger-than-life industrial structures influences the scope and message inherent in this collection.
This work investigates the dual nature of the industrial revolution as it relates to progress and its effects on society. On the one hand, the romanticized vision of this liminal point in American history embodies the pride and craftsmanship that often accompanies creation and invention. It also points to the ambition needed — as well as the systems required — for society to advance. Yet, these advancements in productivity, the adherence to systems, form and structure, can also contribute to a world where technology could eventually run humans, not the other way around.
Marrying prosthetics with cogs, organic elements with precious metal, the work investigates not only the boons of this era, but also the increasing dependence between man and machine. I aim, through this work, to explore this history and to celebrate — as well as question — the values assigned to progress and prosperity. How should an object be treated and used? Are natural objects such as stones or quills better off left alone in their natural state or is their beauty enhanced through my manipulation of them? Does the incorporation of such objects into a work seek to harness and control their beauty or does it glorify it? The juxtaposition of contrasting forms and concepts plays into the layered way I view the world: ferreting out the beautiful hidden within the grotesque or discovering the humorous aspects of a depressing situation.
Using imagery from the industrial era, as well as objects from nature and the human form, I pose questions about their interconnectivity. But I invite viewers to draw from their own past to interpret and appreciate the work.