Ken Wyatt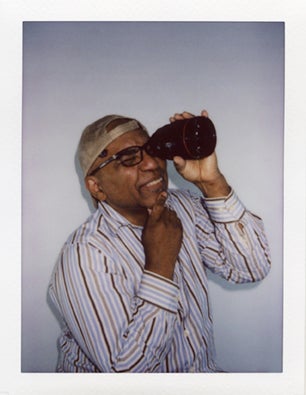 Professor
film and video production
MFA, Temple University
wyattk@ecu.edu
---
From Cannes to Greenville, Ken's independent media producing career has taken him around across the globe where he's screened his work in venues from an IMAX Theatre to a planetarium. His creative work is compelling, unapologetic, 'edu-taining', and has visual intersections with multiple genres. He received the Broadcast Education Association's 2020 "Best of Fest" Award for BLOOD, SWEAT, AND TEARS: Jake Gaither, Florida A&M, and the History of Black College Football. His other projects include COLORED CONFEDERATES – Myth or Matter of Fact, PRAY for ERIC, and NIGGER or NOT? that merited numerous awards, official festival selections, TV broadcasts, museum exhibitions, and educational and community lecture-screening events. Professor Wyatt received funding over the years from a host of national, state, and regional arts councils, as well as guest speaking, and panelist honorariums. Some of his works in progress include BLACK SMOKE – a film about Beard Award-winning soul food scholar Adrian Miller and WILLIAM FERRIS – America's Treasure – a film about a folklorist extraordinaire, Grammy-winner, author, filmmaker, university professor, and former National Endowment of Humanities chairman.
In the industry realm, he's worked in various key crew positions for network TV affiliates and film productions along the East Coast. Ken is registered with NC Film Board. He's been hired to judge $10,000 NC Arts Council Artist Fellowship. He is an active member of various professional associations serving on boards and adjudicating conference and film festival submissions. He constantly gathers industry knowledge for transferring to his students and utilizing in interdisciplinary collaborations. In his free time, he ventures into bourgeoning media forms including AR and VR and completing his first animated web series.
Since1998, Ken has taught at the college-level. Joining ECU's faculty in 2007, he is well-known for his enthusiastic delivery, innovative assignments, and emphasis on the "art of earning income" in media production. He was an ECU Honored Teacher Award recipient in 2019 and is the Cinema Guild's Faculty Advisor. He ever-strives to position his students for fulfilling careers and lives, emulating what his college professors did for him.
Ken earned his MFA in Film and Media Production from Temple University and BS in Electronic Technology from Norfolk State University.