Ken Bova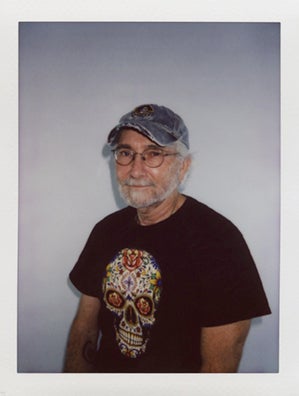 Associate Professor
metal design, first year courses
MFA, Montana State University
bovak@ecu.edu
1311 Jenkins Fine Arts Center
252-737-4390
---
When I was a kid I used to take the seeds from mimosa pods and string them with a needle and thread into long heishi-like strands for necklaces. I kept them in cigar boxes, along with bits of colored paper, drawings, feathers, small bones, stones, colored shards of glass, and treasure maps that I drew myself ~ relics of an imaginative and active childhood.
In addition to art, I studied philosophy and religious studies in graduate school with the wonder-full Lynda Sexson. In her book "Ordinarily Sacred" she says that inventories of children's treasures and those of religious holy places are remarkably similar; that the "junk" that's precious to kids, and adults, is the stuff of the sacred.
She writes, "The sacred, when not bound by politics and economics, is nearer to something we call the aesthetic."
My work is, in part, the result of this heritage. It seeks to convey my fascination with narrative, color and line, objects of intimacy, elements of the landscape both external and internal, and the wonder of small things that attract my attention. It is about mapping the treasures in my life.  It is about precious junk becoming sacred, becoming aesthetic.