School of Art and Design Alumni Exhibition 2021
Back to Janice Hardison Faulkner Gallery, Joyner Library
Back to Alumni Exhibit main page
Wellington B. Gray Gallery Exhibition
Pitt County Arts Council at Emerge
Tina Hull
Graduated 1979
I came to ECU in 1975 with several NC Scholastic Art Gold Key awards in art and a Blue Ribbon award in Photography. I majored in Textile Design and my minor was Printmaking. After graduating with a BFA I headed to New York city and courses at the Fashion Institute of Technology. I lived at the Barbizon Hotel for Women and worked for a major textile firm in the woven design department.
I left NYC for Allentown, Pennsylvania and was employed in banking and insurance for a decade. I took some printmaking classes at the Baum School of Art in Allentown. I continued taking pictures and doing works in ceramics, weaving and painting.
Moving back to NC in the early 90's I found work in the promotional products industry. This was a position that finally let me use daily what I learned at ECU involving weaving, fabrics, screen printing, ceramics, etching and metal working. Understanding the processes involved helped me work with customers to create products to promote their companies.
Twenty-twenty and the pandemic left me unemployed and deciding to retire. I have more time to paint, take pictures, sew, garden and do art projects with my granddaughter.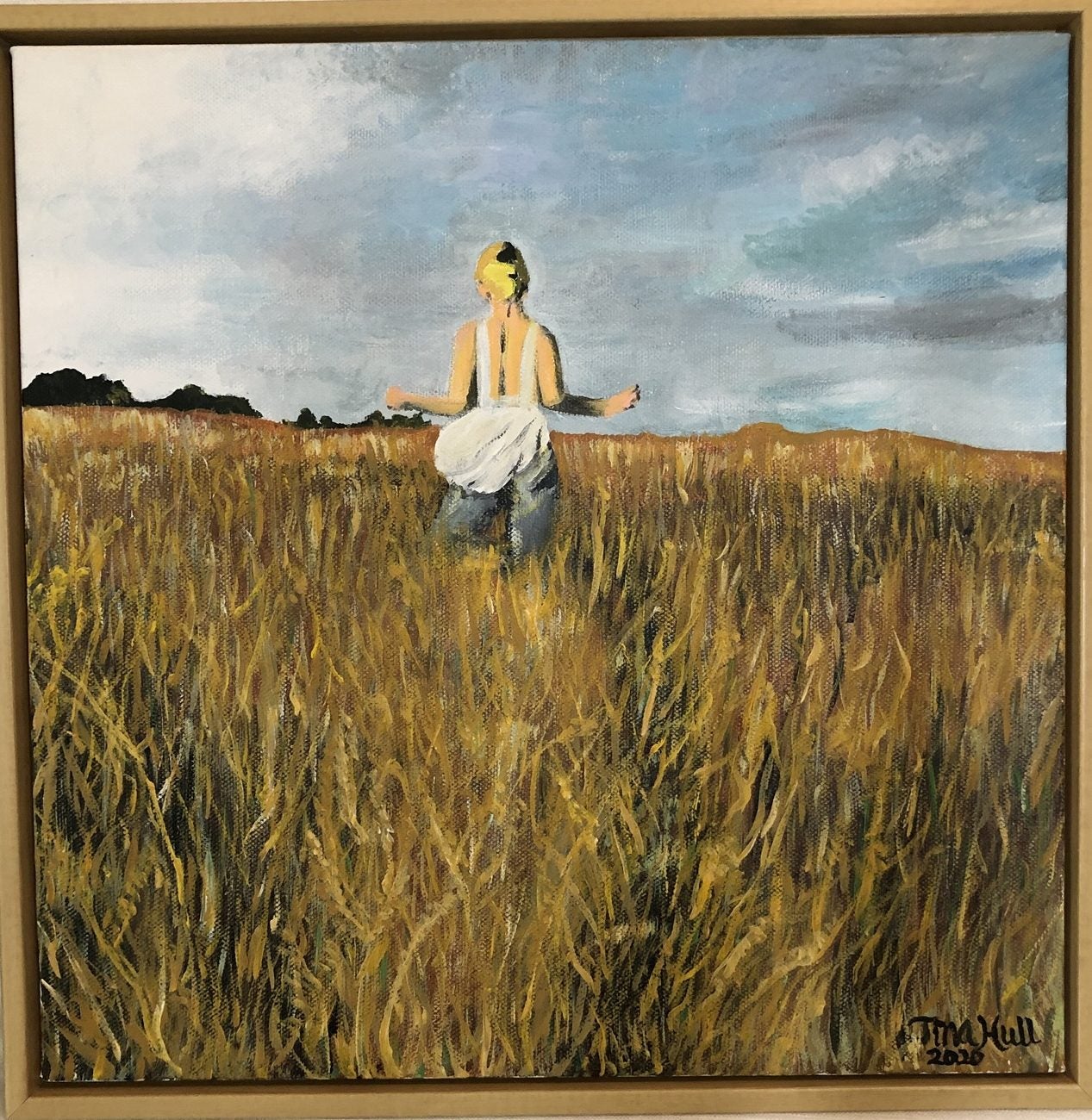 Haven in a Field, acrylic on canvas, 15″ x 15″ x 1.25″, 2021