School of Art and Design Alumni Exhibition 2021
Back to Janice Hardison Faulkner Gallery, Joyner Library
Back to Alumni Exhibit main page
Wellington B. Gray Gallery Exhibition
Pitt County Arts Council at Emerge
Jamaal Barber
Graduated 2003
I found my artistic voice in the process of printmaking. I love the direct nature of relief printing. My style is bold, graphic forms with the intricate carving of patterns. I work into the prints with screenprinting, acrylic paint, drawing and whatever other medium will help me achieve the texture and style I'm looking to achieve.
My prints make social commentary about the issues I see affecting the Black community. I express the anger, the pride, the pain, and the triumph of Black life.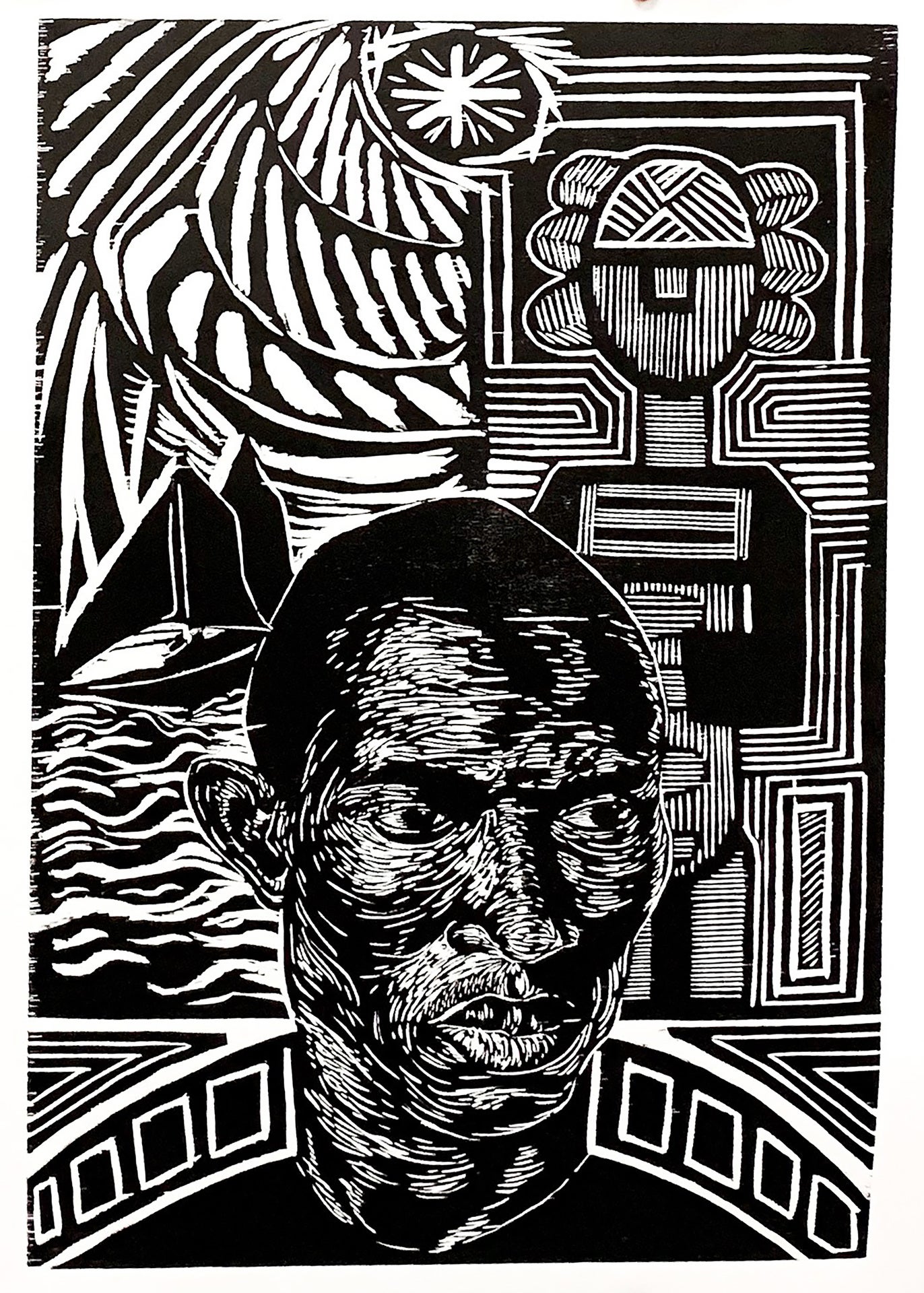 History Pt 1, Woodcut, 30 X 22, 2018.