School of Art and Design Alumni Exhibition 2021
Back to Pitt County Arts Council at Emerge
Back to Alumni Exhibit main page
Janice Hardison Faulkner Gallery, Joyner Library
Wellington B. Gray Gallery Exhibition
Kristi Kloss
Graduated 2002
As a metalsmith I make jewelry and objects, usually boxes and vessels. I prefer to work in sterling and copper not only for their inherent colors but also their ease of malleability but will also defer to bronze, brass, or nickel if appropriate. Hammerwork, which includes techniques such as forging, forming, raising, chasing and repousse, provides an important element, allowing me to attain the volume of form and fluidity of line. In addition to hammerwork, I fabricate and cast.
While attracted to the metal alone, I also include other materials like semi-/precious stones, leather, fiber, wood, and plastic in order to realize my creative vision. Chemical patination, colored pencil, or occasionally vitreous enamel, are added to the surface of the metal to further the variations of tone and texture.
Due to the history of my medium and the long-standing tradition of craft, functionality is important to me. While my work tends to be very sculptural, its ability to be used or worn is a necessary criterion. Although much of the jewelry I make is not practical for everyday wear, it is fabricated with the body in mind. Despite their apparent fragility, the objects I create are meant to be used in order to be fully appreciated, very much in the spirit of the Arts and Crafts Movement.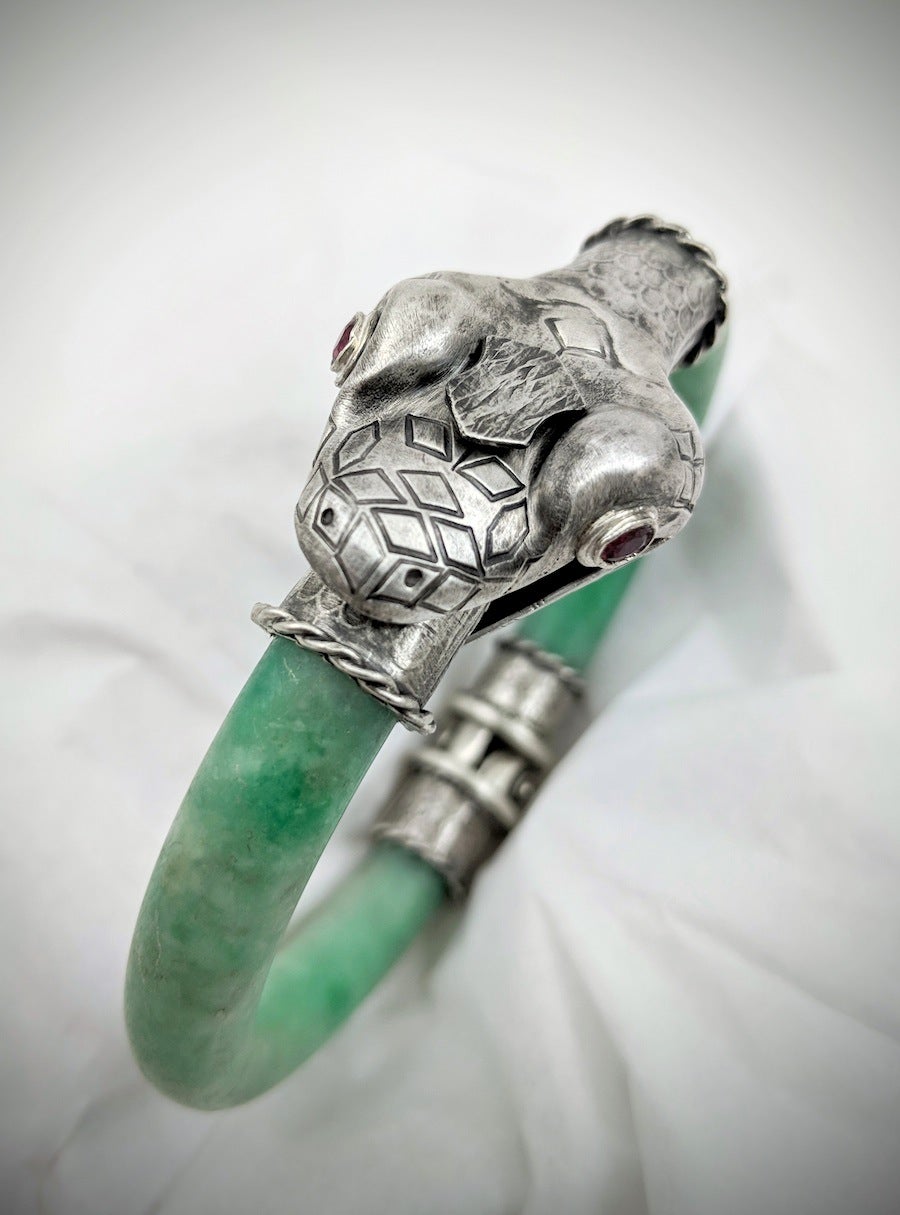 Jormungandr, sterling, jade, copper, spinel, emerald, 3.375″ x 3.5″ x 1.125″, 2018