School of Art and Design Alumni Exhibition 2021
Wellington B. Gray Gallery
Back to Alumni Exhibit main page
Pitt County Arts Council at Emerge
Janice Hardison Faulkner Gallery
Jacquelyn Herling
Graduated 2020
Jacquelyn Herling is an artist from New York who resides in North Carolina. She obtained an Associates Degree in Fine Art from Pitt Community College in 2016 and graduated from ECU in 2020 with a BFA in photography. Herling has always had an interest in teaching art to youth and has experience doing so from education courses at ECU, volunteering to teach at the Korean Art Academy, and her current position as an assistant teacher at the Greenville Museum of Art's After School Academy and a lead teacher at the Boys and Girls Club located in Ayden, NC.
Her personal photography focuses on creating narratives about family life, specializing in a range of mediums including analog, digital, and alternative processes. Herling's work has been exhibited locally and regionally in North Carolina. She was awarded Second Place in Photography from ASAP Photo & Camera 2019 ECU School of Art and Design Undergraduate Exhibition, juried by Alicyn Wiedrich. Herling has also been commissioned for freelance photography, one involving a major corporation to provide professional headshots for around 200 employees. Other commissioned work includes paintings and portrait photography.
Artist's Statement:
We had to disappear from the outside world. I disappeared to everyone, but I mean the most to you. I am enough.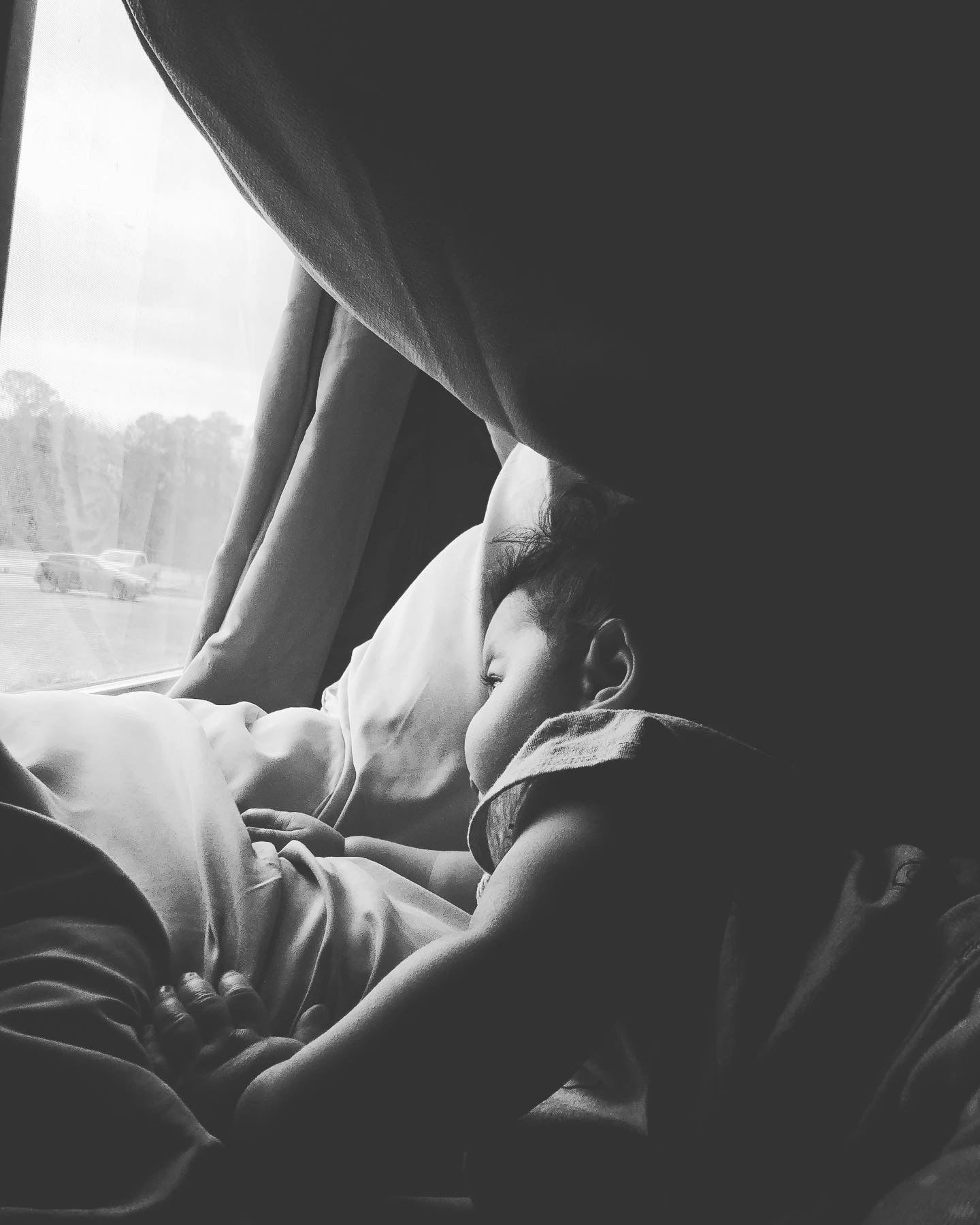 Outside, Inkjet Print, 14″ x 11″, 2021